Disclosure: This post may contain affiliate links, meaning we get a commission if you decide to make a purchase through our links, at no cost to you. Please read our disclosure for more info.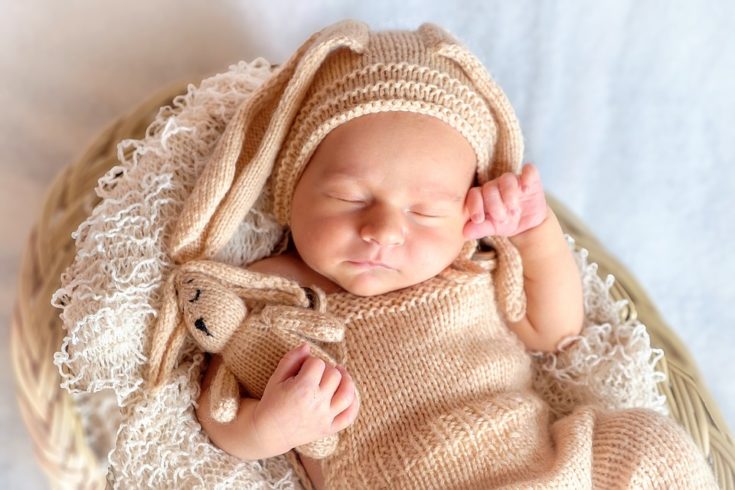 Expectant parents especially new parents are always anxious about what to expect once the baby arrives. Note that, a baby brings along a lot of changes in the home and every parent requires to be fully prepared for these changes. But you can make your work easy by buying all the baby's necessities before she or he is born. For a parent who has had a baby before, shopping for the forthcoming baby is quite easy since you already know what you need to have, unlike a new parent. Therefore, below is a checklist of all the items that you will need to buy before the arrival your child. This list includes all the necessary things that the baby will require.
1. Feeding essentials.
If you are not able to stay with your baby for the full term before they start to feed on solid foods, you will need storage items for keeping your expressed breast milk in the freezer. Also, the baby will require several feeding bottles. Some parents may not have adequate milk for their kids. In such a case, you may be advised by your pediatrician to give your baby particular foods and therefore ensure you buy feeding spoons and bowls. Children especially newborns are very delicate and can quickly fall sick if they are not handled well. They require their individual feeding dishes to prevent contamination. Other feeding essentials that a mother should buy include a feeding pillow, cover, cleaning and sterilizing soaps, a carrying bag, and a dish rack.
2. Diapers.
Diapers are among the top most essentials to have on your checklist. Your baby will need to be changed continuously when they soil their diapers hence you need to have plenty of them. Disposable diapers cannot be bought at once since you will need to keep on restocking after they run out. But it is advisable that you buy enough to use may be in a month.
If you want to use the recyclable diapers, buy plenty to ensure that you have enough for changing the baby especially when you clean them. Buy baby powder or oil for applying on your baby to prevent diaper rash.
[amazon_link asins='B002UKOWEI,B007VBYVXI' template='CopyOf-ProductGrid' store='preemietwinswp-20′ marketplace='US' link_id='824f82fb-caf0-11e7-8296-11c76436468c']
3. Clothes.
Some parents prefer to shop for clothes once the baby is born and to be honest this is not a good idea. First of all, buying clothes for a newborn is very easy since all you need to focus on are the sizes and the materials. Also, shopping early gives you enough time to research and choose the best clothes for your child. Remember that children grow up pretty quick and if you are not ready to shop after two months, consider buying different sizes such that even when your baby is three months, he will have enough clothes to wear. Also, keep in mind that babies require being continuously changed hence the need to buy adequate clothes. Some of the clothes to shop for include:
Socks, romper, several sleepers, mittens for their hands, caps, and sweaters for different weathers.
4. The bed and the beddings.
These are other important items that should not lack on your checklist. Your baby will need a comfortable place to sleep when you finally bring him home. So, ensure that you have a nice bed and the beddings should be enough. There are a variety of sleeping beds that you can select for your baby. They include:
Baby cribs are designed in different sizes for parents to select from. If you want a large crib that your baby can still sleep on even when they are above one year, ensure it is large and robust.
These two kinds of beds are designed in small sizes for small babies. If you want your child to sleep next to you, ensure the bassinet has an opening to join it to your bed.
Some of the vital details to look out for when buying your baby's bed include:
Focus on how sturdy the bed is.
The mattress should be equipped with a waterproof cover such that nothing will leak and soil the bed.
The beddings should be pure cotton.
The sheets should be made with cotton to provide warmth to the baby while the blankets should be made with warm material as well to ensure the baby stays warm at night.
5. The Grooming Essentials.
A baby will need a plastic bathing basin that is comfortable and safe.Some baby basins are designed in the form of a bathtub to keep the baby's back, and head supported while bathing them. Although you cannot sit the newborn baby in the basin, you will need it once the baby is stable to sit on his own.
Buy pure cotton towels and a soap dish.
Make sure the soap is purely made for babies. This is because their skin is quite sensitive and any perfumed soaps can quickly cause the baby's skin react.
Ensure you buy their lotions and a soft hair brush.
Nail cutter for trimming their nails and include oils for massaging their delicate bodies after a bath.
[amazon_link asins='B000067EH7,B00F2MQ0EQ' template='CopyOf-ProductGrid' store='preemietwinswp-20′ marketplace='US' link_id='983b62cd-caf0-11e7-8735-6183fe8b0a28′]
6. Traveling essentials.
If you have a car, you will definitely need a car seat. Choose a car seat that is ideal for small babies who are few months old. Also, you may need a stroller to use in the case when you want to take your baby out for some fresh air or morning sunlight. Ensure that these items are comfortable and have safety features like the canopy, straps and also a firm handle. For a stroller ensure the wheels are lockable to prevent the stroller from moving when you stop.
Conclusion.
Ensure that all the above items are on your baby checklist to avoid last minute rushes. It is crucial that you start shopping early to be able to choose the best things. If you are expecting more than one kid, you will need to buy extra items too.