Disclosure: This post may contain affiliate links, meaning we get a commission if you decide to make a purchase through our links, at no cost to you. Please read our disclosure for more info.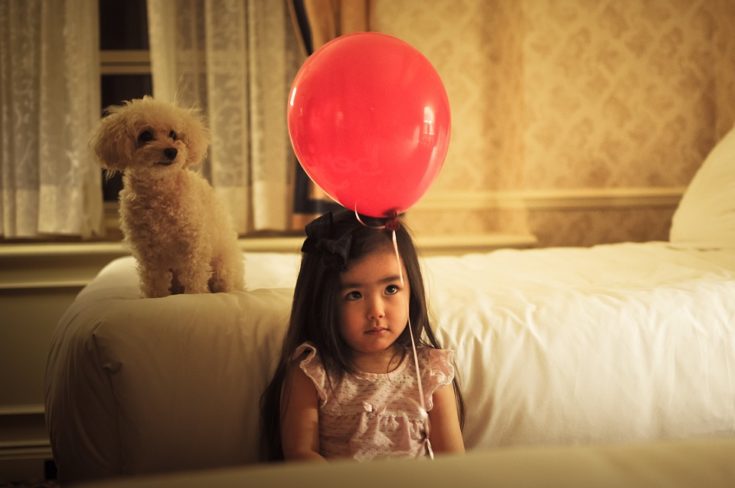 There are some dogs who are afraid of children, which could be due to a lack of social experiences with kids or negative experiences. It is therefore important to deal with your pet's fear of children, as your hound will more than likely meet children at some point. Find out what to do if your dog is afraid of children.
Introduce Your Puppy to Children
Children are naturally energetic, which can be a little alarming to dogs. To prevent growling or snapping, it is important to gently introduce kids to a puppy, especially when welcoming a new pet into the family home. Aim to keep the atmosphere upbeat during their first meeting, and ensure both the children and pets are continually supervised. The younger the age of a pup, the easier it will be for a canine to get used to kids.
A Private Space for Your Pet
Provide your dog with a private, quiet spot if a pet is afraid of children. Visit Pet Crates Direct to find the best sized crates for your canine's breed, weight and height. A crate will provide the dog with a comfortable, safe area they can call their own, so they will have a space they can escape to enjoy a little alone time.
Don't Force a Relationship
Pet owners can make the big mistake of forcing their dog to remain still when a child approaches. If you force an already fearful dog to do things outside of their comfort zone, you can trust this will lead to frustration or aggression, which will prevent the pet and animal forming a stronger bond. So, never force your dog to become a child's friend, as the pooch might feel an urge to defend themselves. Instead, allow them to form a relationship naturally over time, so they one day become the best of friends.
Supervise Pets with Children
No parent should ever leave pets with children, but it is especially important to supervise dogs who fear children; otherwise, you could pose a risk to your child's health, as an afraid dog could potentially bite a child. So, keep your children safe from dogs with constant supervision.
Establish Ground Rules with Your Kids
It is imperative you establish ground rules with your children if you have a fearful dog living in the family home. For example, you should instruct your kids to never interact with a pet when left unsupervised. What's more, they should avoid approaching or touching a pooch when he or she is sleeping, eating or playing alone with him toys. Also, educate your children to gently stroke a pet, rather than poking, pulling or prodding.
Hire a Dog Trainer
A dog trainer will have dealt with many afraid pets throughout their career, so they will have the skills and experience for dealing with fearful pets. If none of the above tips seem to improve your pet's attitude towards children, it is essential to hire a reputable dog trainer, who can help you use positive reinforcement or commands to control your pet around kids.