Disclosure: This post may contain affiliate links, meaning we get a commission if you decide to make a purchase through our links, at no cost to you. Please read our disclosure for more info.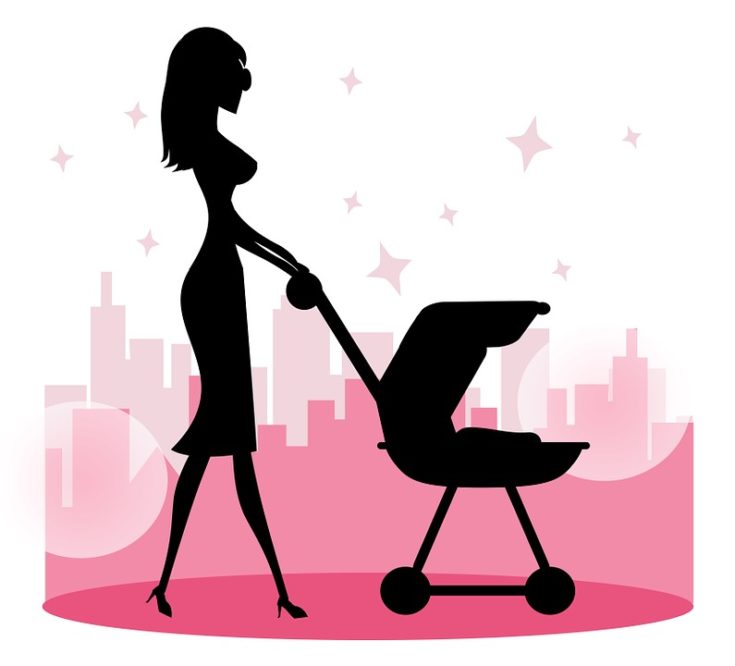 Between sleep-deprived nights and round-the-clock baby care, your appearance may be the last thing on your mind when you've just had a baby. However, investing in your image in those early days will make you feel better on the inside and help you get back to looking like yourself again, so it's important to squeeze in some self-care when you can.
You're bound to be exhausted now you're a parent, and you will quickly realize that upholding your old beauty schedule is nigh-on impossible since you entered the realm of motherhood. However, when it comes to taking care of yourself, a little goes a long way.
Get Outside
It's easy to feel confined to the house as a new mother. Before you know it, your daily uniform consists of sweatpants and milk-stained shirts, and the only adult contact you've had all day is with the mailman. It's advisable to stay home and rest during those first few weeks, but once you've recovered physically from the birth, you should aim to get outside at least once a day – even if it's just a walk to the corner shop.
Let's face it, those early days as a new mom can be isolating, but regular doses of sunlight and exercise will improve your health and help you stave off those postpartum blues. Realizing that everyday life is still going on around you will help you feel less alone and give you a sense of normality when everything feels a bit upside down.
Treat Yourself
You're not going to feel your best just after you've had a baby, but you'd be surprised how refreshed a trip to the salon can make you feel. Leave your new bundle at home with your partner or another family member, and treat yourself to a blowout or a new hair color. Alternatively, you could schedule a massage, or a teeth-whitening treatment – whatever you think will make you feel more like "you" again.
If you can't leave your house, luxury can come to you. Schedule a mobile hairdresser, persuade your spouse to give you a massage, or order a teeth-whitening kit online. The Innovative Teeth Whitening Kit from Smile Supply Co. uses no harmful chemicals, and it can turn your teeth up to 12 shades whiter in just six applications – perfect for freshening up your look postpartum.   
Update Your Wardrobe
The first six weeks at home with a newborn are usually the hardest, and you'll probably spend most of your time in pajamas. After that, however, it's time to update your wardrobe. Don't hang around in your maternity gear. Instead, mark the new chapter in your life by treating yourself to some new clothes. Dark, loose-fitting tops and leggings are best, as these will disguise drool and milk stains and they'll be comfortable to wear around the house. Although your body won't stay this shape or size forever, it's helpful to embrace your postpartum physique and treat it to the makeover it deserves.