Disclosure: This post may contain affiliate links, meaning we get a commission if you decide to make a purchase through our links, at no cost to you. Please read our disclosure for more info.
Everything about being a new parent is stressful. You're now in charge of this delicate, beautiful baby and learning everything as you go.
One question many parents ask is about the baby's first bath. When is it time and how should they do it?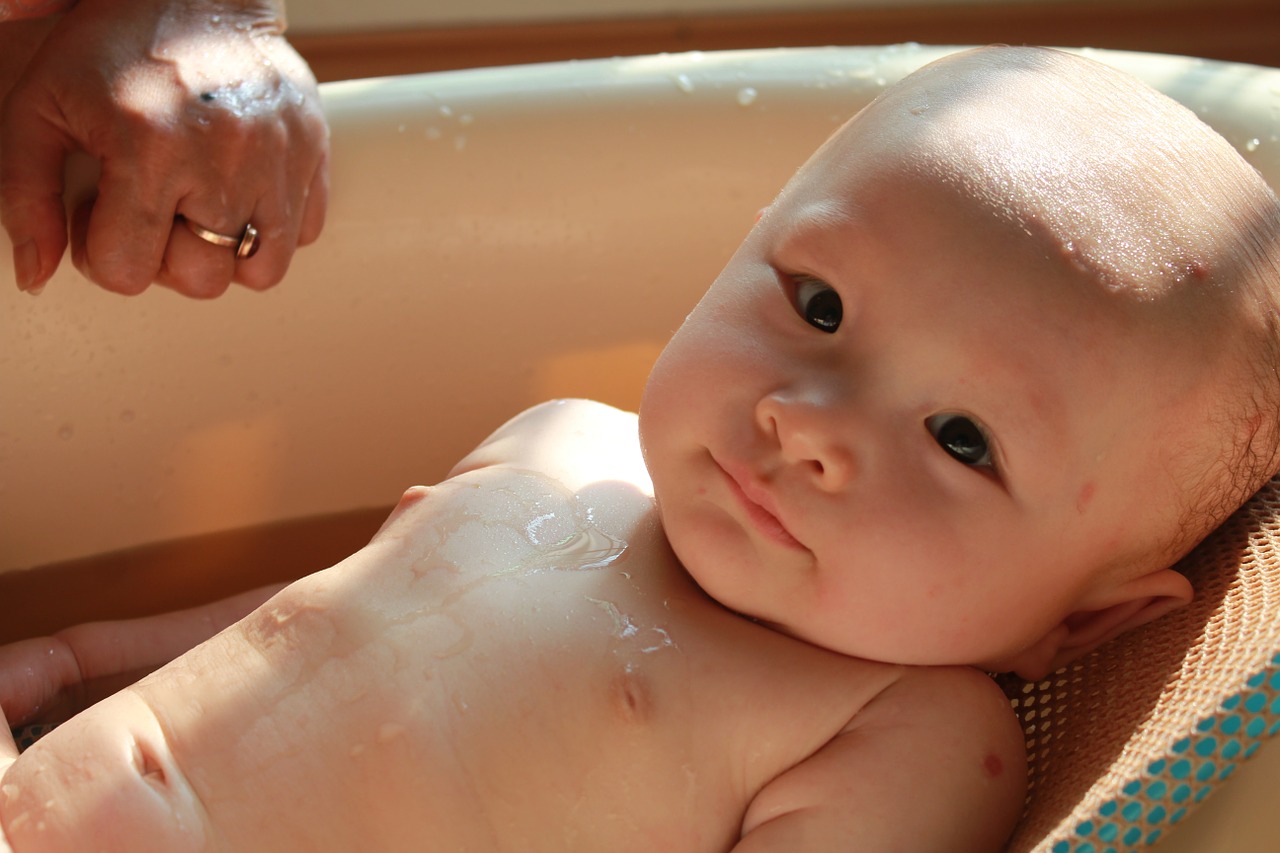 Keep reading below to learn everything you need to know about safely giving your baby his or her first bath.
Baby's First Bath, When to Bathe Newborns
Most new parents are eager to give their newborn a bath right away, but the World Health Organization recommends delaying that first bath until 24 hours after birth.
This is recommended because a bath could make your baby too cold, interrupt skin-to-skin bonding, and dry them out. These all could affect your baby's health.
Only give your newborn a sponge bath for two or three weeks until the umbilical cord falls off. Or, in the case of a boy, the circumcision wound has healed.
And here's something you probably didn't expect. You don't need to bath your newborn every day. Doctors recommend three baths per week to keep them clean but not dry out their skin too much.
Newborn Baby Bath Supplies
You can't put your tiny newborn in a regular bathtub or use the soap you already have in your cabinet. What supplies do you need for a newborn baby bath?
Newborns are delicate and require very specific supplies. Here is a checklist of baby bath supplies:
Infant bathtub
Non-slip foam pad tub insert
Gentle, tearless baby soap
Unscented baby moisturizer
Small cotton washcloths
Terry cloth bath towels
Check out these organic baby soap and shampoo options. For babies, they usually come as soap and shampoo in one. You want to get all-natural products.
This sounds like a lot, but once you have all of the supplies your newborn baby's bath will be fun and easy. This is a great chance for the two of you to bond.
Steps on Giving a Newborn a Bath
Now comes the most important part. How do you safely bathe your newborn?
First, make sure you're using warm water. Too hot or cold may leave a bad first impression.
Add some baby soap to the water and dip your washcloth into it. Start at the head and gently work your way down. Focus on cleaning the folds of the skin. Flip them around and clean their backside next.
Avoid the umbilical stump until it falls off and don't try to push back your son's foreskin if he hasn't been circumcised.
At the end gently rinse them off and wrap them in a soft towel. Once dry, you can apply moisturizer.
Never Stop Learning About Your Baby
Parenting is tough and no one knows everything in the beginning. After you've mastered the baby's first bath, make sure you keep learning more about how to care for them.
Our website is a resource for parents, families, and caregivers. Check out more of our articles on how to care for your little ones through every stage of development.