Disclosure: This post may contain affiliate links, meaning we get a commission if you decide to make a purchase through our links, at no cost to you. Please read our disclosure for more info.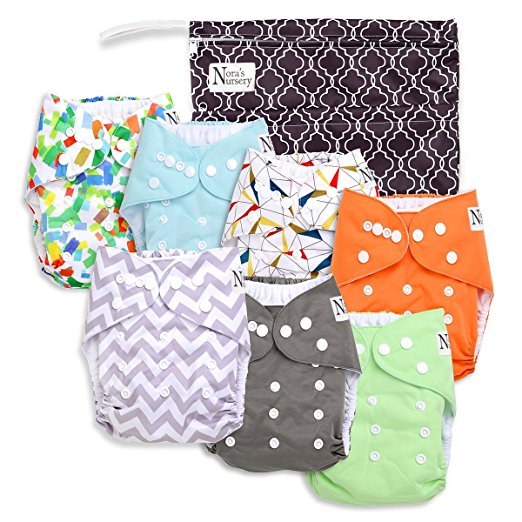 If you considered cloth diapers for your twins and then weren't sure how because they're so tiny, don't despair! There are ways to cloth diaper preemies: you just have to know how to find diapers that will fit tiny babies and that will fit two different babies who may have different-size thighs and waists. Both these things are possible, and I have even more good news! Preemie diapers are so small that for once you won't be doing double duty with twins.
[amazon_link asins='B0186R1Z5M,B071Z8L78H' template='CopyOf-ProductGrid' store='preemietwinswp-20′ marketplace='US' link_id='f5544897-df6f-4d95-a150-9afba92970e3′]
You should still only need to do an extra 2-3 loads of laundry per week—the same as you would when diapering one baby.The benefits of cloth diapering preemies are the same as those of cloth diapering any baby but even more so, because you want to take extra care to protect your preemie's health, and cloth diapers help you avoid the chemicals found in disposables that have been linked to cancer, organ failure, and hormone disruption in children. Cloth diapers can:
• Save you $1000 per year PER KID over disposables.
• Save 1 TON of trash from going into the landfill, PER KID PER YEAR!
• Only require you to do an extra 2-3 loads of laundry per week.
• Prevent and help clear up diaper rash because they're breathable.
• Help you avoid the toxins dioxin and SAP, found in disposable diapers.
• Match all your babies' cutest outfits.
Buying Cloth Diapers for Little Babies
For truly tiny babies, prefolds and covers are the best bet, but don't worry. These days you don't need diaper pins to use prefold diapers. Instead you can use Snappis, which fasten tightly without any danger of poking baby. Green Earth makes a preemie/newborn prefold designed for little babies. And affordable Proraps makes a diaper cover that is truly for preemies. It fits babies that are 2-6 pounds, and, like the company's newborn covers, it has a little cutout for the umbilical cord, which makes things a lot comfier for baby in the first few days. Other popular diaper cover brands make covers that fit babies around the 5- to 10-pound mark, such as Mother-ease and Bummis. Finally, an alternative to prefolds is the fitted diaper: Kissaluvs makes a good newborn-size fitted that fits babies 5-12 pounds, so again, choose this option if your preemie is on the larger side. The best thing about diapering a preemie is that Proraps, which are the smallest option, are also the most affordable!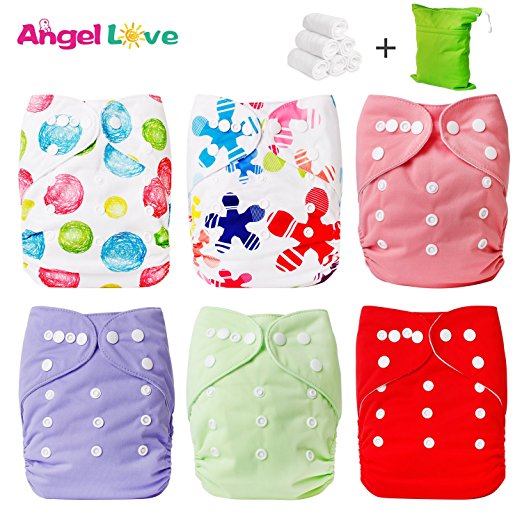 Pocket diapers and all-in-one diapers also come in super-small sizes, but the size range can be a little bigger than the range of covers that are made for preemies. Fuzzibunz makes an extra-small pocket diaper that fits babies from 4-12 pounds, but any diaper that is supposed to fit until 12 pounds will look pretty bulky on a preemie so only go with this option if your preemie is at least 5 pounds. Tot Bots makes an all-in-one that also fits from 5-12 pounds.
[amazon_link asins='B075XKPPNC,B00RYJHKXK' template='CopyOf-ProductGrid' store='preemietwinswp-20′ marketplace='US' link_id='c33e977d-efdf-41e4-9a25-47f1a183f698′]
The Best Kinds of Diapers for Multiples
If you're diapering two preemies, you may want to use the same diapers on two babies who are different sizes or whose legs are different widths. So, you'll want diapers designed to fit BOTH your preemies, depending on their weights and the size of their legs.
Prefold diapers are infinitely adjustable, making them a good choice for diapering twins, but different diaper covers are designed to fit different baby body types. For instance, Bummis are specifically designed for skinny babies, with smaller leg holes to prevent leaks around tiny thighs. Proraps fit a wider range of leg sizes. So if both your preemies are super skinny, Bummis may be your best choice, but Proraps will work better if one baby is bigger than the other. Of course, you may want to try both, because you never know what diaper fits best until you try a few different kinds.
[amazon_link asins='B01BXE0QYG,B008QYEQB6′ template='CopyOf-ProductGrid' store='preemietwinswp-20′ marketplace='US' link_id='f740663c-5224-4612-96e1-12d327e87ebf']
Sized pocket diapers can't be adjusted to fit different babies (for that you need one-size diapers that are much too big for preemies), so if you have two preemies who need different-size diapers or a different fit, prefolds and covers will probably work best for you.