Disclosure: This post may contain affiliate links, meaning we get a commission if you decide to make a purchase through our links, at no cost to you. Please read our disclosure for more info.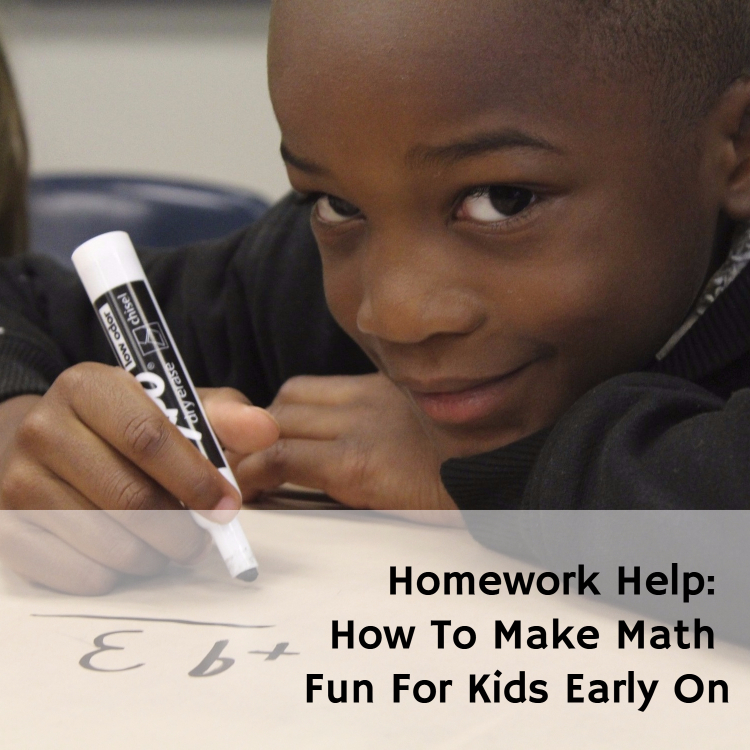 The idea that math could be fun eludes many of us. Those long hours spent sitting in a boring classroom or pouring over endless problems seem to have cemented that idea into our heads. Many parents today wonder if there is a way to make math fun, and the short answer is yes. Use your imagination and some other resources to help inspire and excite kids about math both in and out of the classroom. Work with them early on to make homework less of a chore.
[amazon_link asins='B01LZUFVS4,0545374731′ template='CopyOf-ProductGrid' store='preemietwinswp-20′ marketplace='US' link_id='494383f8-fbc1-11e6-ac6d-2fb6370d8362′]
Prerequisites
Thankfully, helping kids to learn and enjoy math skills does not require a degree in rocket science. All that is required is a basic understanding of math skills and a commitment to serve as your child's teacher. With those two aspects in place, you can easily guide your child to enjoy math. If you weren't a stellar math student in the past, brush up on your skills with multiplication charts, basic addition helps and more.
Counting
A child's first math skill is usually learning to count. Simple counting can be completed by using fingers and object at first. Gaining the ability to count to higher numbers such as 100 or even 1,000 can be practiced by using individual pieces of cereal or candy. Those items can be divided into different amounts on paper plates or into plastic baggies. Dividing the whole amount into smaller snack-size portions is a fun way for a child to practice counting. Show kids how many to subtract by eating them, or putting all 100 on a piece of yarn to create a fun necklace and practice counting. 
Addition, Subtraction, Multiplication, Division
Once your child has learned to count, the next step is to combine those numbers into simple mathematical operations. Consider using such items as Legos or small toys. Completing a math assignment using toys as visual cues really increases the fun involved in using math. Problems go from being an abstract set of figures on a page to a real, visible transaction. 
Money
While it is certain that most children would love to use real money, that option is not always cost-effective, nor prudent for most parents. That's why toy makers invented play money.
[amazon_link asins='B00I00NFFO,B00004WKOU' template='CopyOf-ProductGrid' store='preemietwinswp-20′ marketplace='US' link_id='741f0aac-fbc1-11e6-b145-8195dd2634d9′]
Purchase a set of fake bills and coins and use them to teach the child about money and how to add and subtract it. This can be done by setting up a play store or restaurant using either toy food objects or with real versions. Set the prices, provide the child with money and let the fun begin. If your child is old enough, have them save for a small toy and show them how to count their change once they buy it.
Fractions
Learning to bake or cook is an excellent and entertaining way to learn about fractions. Measuring ingredients using a set of measuring cups and spoons provides a hands-on view of the concept and helps the child see how they functions. Plus, eating the finished product is definitely rewarding.
[amazon_link asins='0769677339,B004DJ1CBU' template='CopyOf-ProductGrid' store='preemietwinswp-20′ marketplace='US' link_id='86a8fbac-fbc1-11e6-be92-73c79b570a6b']

As you can see, learning can be fun when you can see the purpose for doing so. Finding ways to bring the math problem off the page and into real life will greatly increase the child's enjoyment of math and get them more interested in this subject early on. Who knows, they may be headed toward a civil engineering master's degree or show an interest in sciences like physics and chemistry in the future once they have a solid mathematics background.