Disclosure: This post may contain affiliate links, meaning we get a commission if you decide to make a purchase through our links, at no cost to you. Please read our disclosure for more info.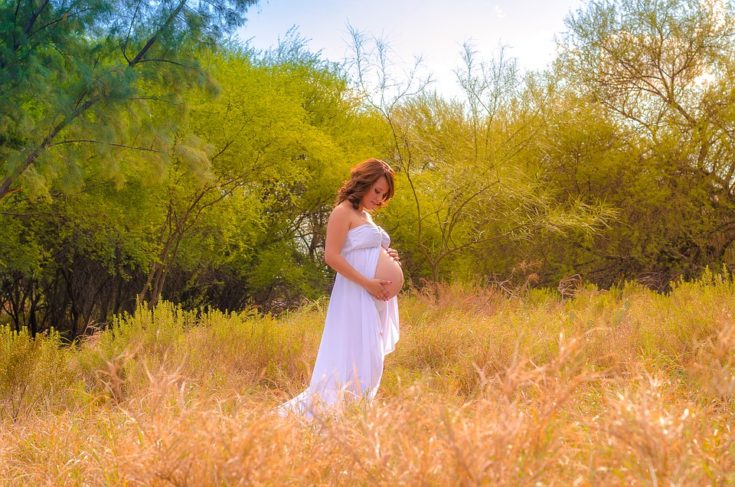 Having a baby is widely considered to be the most rewarding part of a person's life. It is also known as the most uncomfortable, and for a good reason! Your body is changing at a rapid pace to accommodate the creation of an entirely new life inside it, and this is understandably a painful process for many women to experience. Human babies are highly complex creatures that require adequate gestation in order to form healthily but this period can be anywhere from mildly uncomfortable to excruciating for the mother. It's something that many pregnant women know to be true, but most mothers after giving birth are fortunate enough to forget the trials of pregnancy and only remember the positives. The presence of a new baby can cure all the discomfort once it is born, but until then you need to keep yourself happy and treat your body well. Here are a few helpful tips to guide you in enjoying a more comfortable and smooth pregnancy.
One: Listen to Your Body
Everyone has heard of maternal instincts, and these can kick in months before the baby is born. Give yourself the best start to your pregnancy by paying attention to the changes it will be experiencing. As your baby develops inside you, it will need space and nutrients. As a result, your body will encounter some symptoms that can vary from one person to the other. These range from ordinary and expected to red flags. In the event of discovering that your body is trying to warn you about an abnormality during your pregnancy, seek medical assistance immediately. Society and the media have taught expectant mothers that their brains are negatively affected by pregnancy hormones and are therefore less trustworthy, however, if you feel something is not right, don't be ashamed to pursue help. Your health and your baby's life are important enough to warrant a reasonable level of hyper-vigilance. Pay attention to what your body tells you to preempt and hopefully prevent a more painful experience down the line.
Two: Let Others Help
Sometimes the mentality of people around pregnant women can make you feel as if you have become more of an object or vessel than a person. This, in turn, can cause you to react by dismissing offers of help or refusing to acknowledge that, for the duration of your pregnancy, you have a very different and often limited set of capabilities. In the best interests of keeping yourself and your baby safe and comfortable, don't be too proud to accept the assistance of others. If your partner offers to buy you this pillow to ease your discomfort at night, you should feel free to happily accept and enjoy the gift without feeling guilty for indulging yourself. You can be a powerful woman and mother while letting those around you provide care for you and the baby. Since you are already bearing the physical burden of carrying the new life in your own body, you undoubtedly deserve any help you are offered. It can be tempting to prove to yourself and other people that you can miraculously perform your everyday life in the same way as before you became pregnant, but this will only serve to bring you discomfort and perhaps even injury. Sit back and enjoy the perks of being pregnant.
Three: Be Cautious
The excitement of pregnancy can turn your world rose-tinted. While this will make your life a lot more bearable during the more uncomfortable occasions, it can also trick you into allowing the world to push you along in a direction you'd rather avoid. For example, if you don't believe that your doctor is listening to your concerns or that your newborn car seat has been installed correctly, be brave enough to voice your worries and fix the problem. At the time, it can feel as if you are only increasing your discomfort by adding to your stress, but if you maintain a keen eye on proceedings to do with your baby, you will feel more in control and less lost. It is sometimes embarrassing to challenge people, especially those who hold positions of authority or greater knowledge, but you cannot afford to be embarrassed to protect the little life growing inside you. If a situation feels unsafe or if someone seems to be giving you poor advice, listen to your gut and make your own decisions. You will be rewarded with more peace of mind and therefore more comfort, in the long run, knowing that you have done everything in your power to keep your baby safe.
Four: Think Ahead
There are so many things to think about during normal life, let alone during pregnancy. Your head will be filled with hopes, plans, worries and all kinds of other thoughts. A surprisingly easy way to reduce the stress of overthinking is to take a breath and think ahead. Avoid letting problems arise which could have been prevented sooner. Research everything a newborn could need at home and make sure you have it within plenty of time before the anticipated date of birth – babies are unpredictable, and you can never tell when they might become impatient to be born. If you are worried about your fitness after giving birth, take some exercise classes designed especially for muscles in pregnant bodies. As long as you remind yourself every step of the way that you are affecting not one life but two (or more!) then you can plan ahead and let everything fall into place.
Five: Forget Your Expectations
While the last few paragraphs have aimed to show you that pregnancy can be made simpler by staying attuned to your body and trusting yourself, this tip might just be the most practical to the real experiences of many women. Having a baby rarely goes to plan, and the miracle of life is something that has endless types of complications and surprises attached to it. Throw away your notions of motherhood and don't let yourself stress and panic over something which you cannot control. For a more comfortable pregnancy, take it one step at a time.