Disclosure: This post may contain affiliate links, meaning we get a commission if you decide to make a purchase through our links, at no cost to you. Please read our disclosure for more info.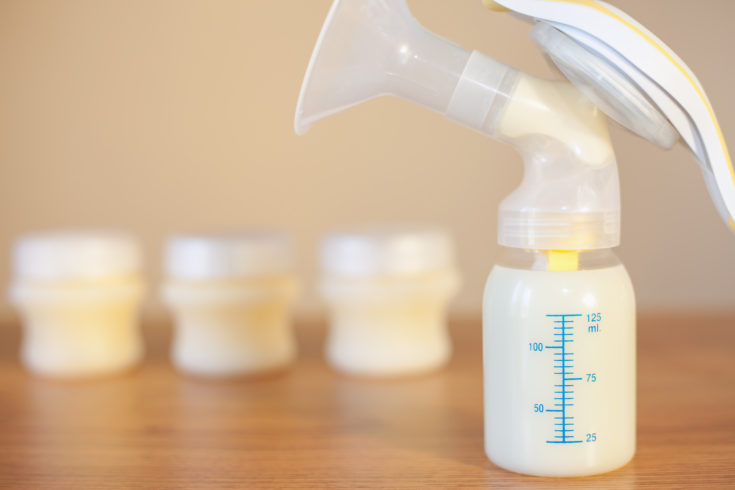 If you're in the midst of trying to determine whether you should buy or rent a breast pump, the following information is for you. Keep reading to learn more.
[amazon_link asins='B00BLBLR1I,B00DBKFFJM' template='CopyOf-ProductGrid' store='preemietwinswp-20′ marketplace='US' link_id='fc6e4d43-6c2f-11e8-81e2-23800aebb167′]
The Cost
On average, at the time of this writing, renting a breast pump costs about $50 a month. You also need to pay for bottles, breast shields and tubing kits, which also run around $50. Hospital-grade machines like this can be purchased. Currently, the cost is approximately $1,000.
Some health insurance companies will pay for breast pumps. Aeroflow Breastpumps is a durable medical equipment provider that specializing in helping moms qualify for a breast pumps through their insurance. Click here to see if you qualify. If your health insurance denies payment, they also allow you to make easy monthly payments as low as $18 per month. Just select "Affirm" at check to buy a breast pump now and pay later.
If you do prefer to buy your breast pump, there are less-expensive personal models on the market that are still comfortable, durable and effective. Hand-operated personal pumps cost as little as $50, while higher quality models can cost over $300.
[amazon_link asins='B0006HBS1M,B074676XFY' template='CopyOf-ProductGrid' store='preemietwinswp-20′ marketplace='US' link_id='58b4b2dd-6c2f-11e8-9190-536ec8d5292e']
The Machine
The pumps typically available for rent are far more efficient than the models you buy yourself. The motors that operate them are more powerful, meaning they help you produce as much milk as possible in the shortest available time frame.
While the models you purchase yourself aren't as efficient, they still get the job done. They are also less bulky than the typical hospital-grade model, which makes them better for times when you need to pump away from home.
The Benefits
If there are any special circumstances that require the most efficient pumping possible, such as a low milk supply or a premature baby, renting a pump is the best way to ensure that you have a machine that meets your needs.
Renting is also the best choice if you don't plan on pumping for more than six months or so, because then you'll have access to superior equipment for a lower price overall.
If you don't have any special pumping needs, purchasing your own pump means that you don't need to be concerned about monthly rental fees. And, since it's yours to keep, there's no need to worry about renting again if (and when) you add another member to the family.
Buy or Rent Breast Pump?
In conclusion, we recommend buying a breast pump over renting one, especially if you can get insurance to pay for your breast pump. Or if you decide to finance your breast pump, the payments will probably be less than renting, and you'll own the machine when you are done making payments. If you decide to not have any more children, you can always resell the breast pump to someone else in need (you'll make some extra cash, and someone else will get a good deal).
[amazon_link asins='B077M5QKVQ,B0789F6B94′ template='CopyOf-ProductGrid' store='preemietwinswp-20′ marketplace='US' link_id='1425edea-6c30-11e8-81a2-e3dc99b356d3′]