Disclosure: This post may contain affiliate links, meaning we get a commission if you decide to make a purchase through our links, at no cost to you. Please read our disclosure for more info.
Have your kids bugged you for so long about their ground to play? Have they tried to match what their friends have at their home and what they are missing home? If yes, then you have been left out for so long now.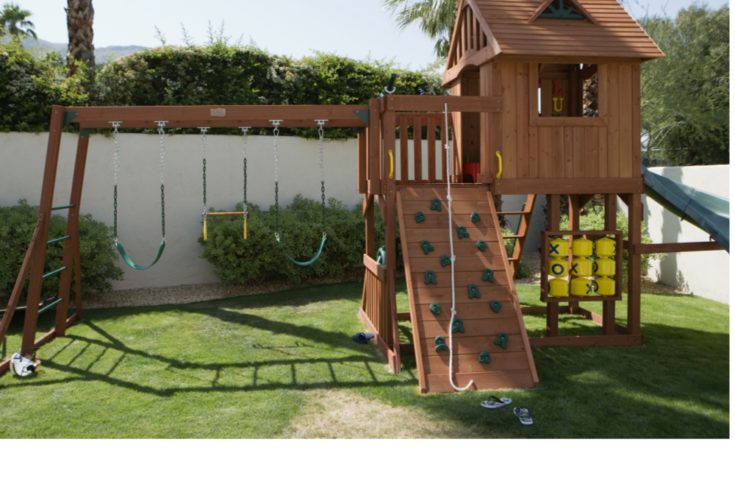 It doesn't matter the size of your compound or the size of land that your house sits on, there are several strategies that you can adopt to create some space for your children to play. How you make your children enjoy their unsupervised time and how you accommodate their desire is a matter of money, time and space. In this brief, we are going to discuss into details the process of of creating a Grounds For Play in your backyard.
Get the right materials
The first step of the plan is to gather all the materials and the equipments that you may need along the way. You may need a number of 4X4, 2X4 and even 2X6 materials at various lengths. Their size depends on how large you want the play ground to be. You can go for 8, 10 or even 12 feet bars. You will as well need sheet metal and galvanized pipe for the monkey bars. You should now follow up closely with your plan to make sure you have all the other materials.
After getting the right materials, you can now frame the play ground according to your needs. Follow the directions and blueprints and put together the frame. You need to also have a drill to make holes on the materials.
After that, you should build a deck and attach the slide and the ladder. You can as well insert the tower walls to prevent the structure from falling. Now build the roof on the ground first and later hoist it up to the top of the frame. It may require some people to do that and hence you should have someone to help you along the way.
After this now, you should finish up with the process. This may require you to make sandbox out of the bottom and at the same time attach swings and the trapeze. To finalize the process, you have to put cinder blocks under the end of the slide specifically to raise its bottom.
Takeaways
It may seem a simple task but you have to make sure that the bars are attached the right way and the structure is very firm and strong to avoid injuries. Outdoor playground can be a fun experience to your children and hence you have to spare some money, time and space to make it a reality. It is an excellent way to get outside and socialize with other children.
Having a fun place to play and socialize will make your children happy and at the same time develop the right way. The place you choose should be very safe and spacious to make it easy for them to play and interact safely.