Disclosure: This post may contain affiliate links, meaning we get a commission if you decide to make a purchase through our links, at no cost to you. Please read our disclosure for more info.
A baby shower is a fun event that has a lot of emotional support to offer to a new mother. This is not only a party allowing relatives and close friends to see the newborn baby, but this is also an event offering advice and encouragement of the mother in the first place. The most widespread traditions for the baby shower parties are tea, cake, and a small snack. The participants usually bring gifts to the mother and the baby and play related games if they wish. Most often, the event is organized by a close female friend or a relative.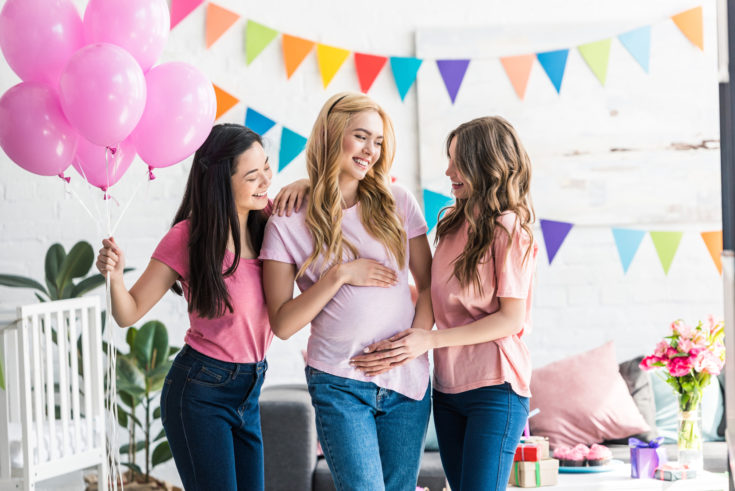 However, there is a bunch of cute and inspiring traditions all over the world. Of course, you can make your own fun and entertain your female friends by organizing a group chat on a dating website and have a good laugh – for this, read more about Cindy Matches and similar resources. Yet, most mothers and their guests would like something more old-fashioned and lovely, to celebrate the infant and have fun. For these purposes, check out traditions other families around the world follow for the Baby Shower party.
India
In India, most baby showers are organized before the infant is born, to give the mother gifts and also abundant blessings. While in Hindu, the baby is considered a small god who, literally, fills the lap, the guests also fill mother's lap with fruits, sweets, and other gifts. The event includes singing and dancing.
Afghanistan
In Afghanistan, parents organize the party on the sixth night after the infant was born. By that time, the guests are already aware of the newborn's gender, so they come with presents particularly for the newborn.
South Africa
Here, the party is organized as a total surprise for the parents. The organization depends on close friends and relatives, but the parents are not aware of it. This comes as a pleasant surprise and includes eating and dancing.
Tibet
In Tibet, the party is held when the infant is born, usually during the first week after the delivery. The guests also bring gifts and have fun, but the baby is not given the name by the parents. Instead, the most respected guest who arrives has the honor of giving a name to the newborn.
China
In China, having baby showers before birth is not considered a good idea. However, after the infant is born, the parents organize a formal banquet where all guests come with presents or money. Money is given in red envelopes since red is the color of health and fortune. These are traditions of other countries followed for such parties. While some seem pretty unusual for Westerners, your guests may be intrigued if you throw in a bit of exotic fun into the event.