Disclosure: This post may contain affiliate links, meaning we get a commission if you decide to make a purchase through our links, at no cost to you. Please read our disclosure for more info.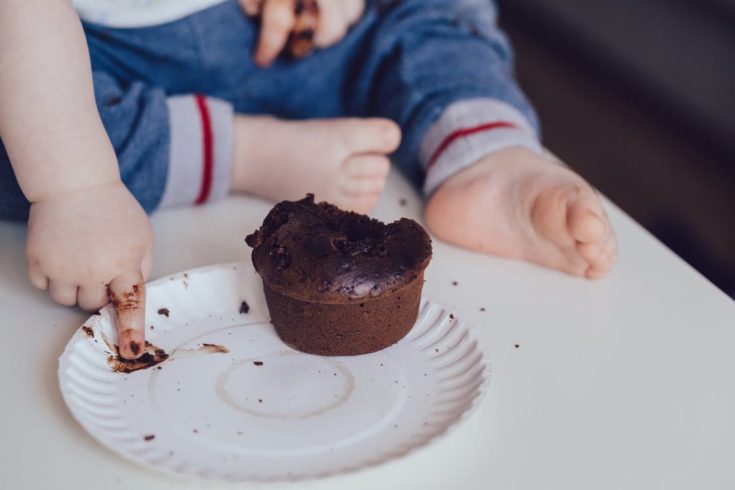 Once Mr. Stork delivers a bundle of joy to your doorstep, your life will be in for major changes in multiple areas, including kitchen organization. With a baby onboard, your cutlery collection will expand beyond your wildest expectations and keeping tabs on kitchen maintenance can become a lot tougher unless you take control of baby food storage stock before things get utterly out of hand. If you're not sure how to stay on top of food storage, here are a few smart tricks that will help you minimize clutter and keep your kitchen shipshape in the months after delivery.
Arm yourself with airtight containers
When moms are in multitask mode, semi-solid baby snacks are quick to spill, and such accidents in the kitchen can end in nasty stains which may be difficult or downright impossible to remove. To prevent ugly surprises starring beetroot purée and other heavily tinted foods, you should use airtight containers to store baby meals. On top of their convenience and safety, airtight food containers can be stacked together to minimize clutter when not in use, and they will also help your baby's snacks stay fresh longer.
Store baby delicacies in wee cubes
Not all babies are born with a wolfish appetite, and if your little munchkin is one of the kids who makes every meal a pain for the whole family, it'll be a smart move to divide their food into wee ratios and freeze it beforehand. To keep frozen baby meals ready for munching, pour them into ice tray which you'll place inside the freezer. That way, you'll be able to defrost and heat yummy and nutritious nibs for your little munchkin in a matter of minutes without having to waste time hassling with the blender on busy days.
Play around with bulk freezer bags
Frozen baby snacks can eat up a lot of freezer space if you don't take them out of the tray, but you can hack extra space for your little angel's frozen delights with the help of bulk freezer bags. Simply take mini-bites out of the tray once frozen, pop them into a freezer bag, and you'll have both a ready ice tray for fresh puree servings and a bit more freezer space. To stay on the safe and hassle-free side of baby meals, label and date every freezer bag before you place them in the freezer.
Muffin cups to do the trick
Flexible muffin cups are a busy mom's best friend when it comes to baby food storage. Just like the ice cubes, baby food bites frozen inside muffin cups can be kept inside bulk freezer bags to make food prep easier and faster, and if you opt for dishwasher-safe models, you'll also be able to clean them with the help of your trusted Electrolux dishwasher. On that note, you may want to inspect dishware labels when shopping for baby food storage solutions next time: with all the food prep in the mix, dishwasher-safe containers are a real mom-saver.
Baby formulas in their glory
Baby bottles and other small food containers can easily take over your cupboards and shelves if you don't carry out preemptive measures and allocate a part of kitchen storage for your angel's cutlery. You can do this by adding an extra dish rack to the worktop, or by letting baby bottles and tiny containers dry in a separate section of the kitchen counter. It'd also be a smart idea to keep baby food containers apart from adult cutlery to minimize hassle and waste of time when fiddling about the cooking area.
A jar of baby food at hand
Jars are a major cutlery trend these days and it seems babies love them, too. For stylish whole-family mealtime, get a stack of freezer-safe jars, pour baby food servings inside them, and make sure you've sealed each jar tightly before you put it inside the freezer. Inside the jars, baby food can stand up to three months of freezer storage, and when you are ready to defrost it, simply run the jar under hot water and allow it about half an hour to melt before serving. Bonus point: jars can also be used to make awesome DIY containers!
The fact that baby's arrival doesn't mean you have to concede to piles of kitchen clutter until your kid grows into adult food. Simply use the tips above to organize and store baby food and your cooking area and fridge will always be safe, neat, and easy to handle. Good luck!