Disclosure: This post may contain affiliate links, meaning we get a commission if you decide to make a purchase through our links, at no cost to you. Please read our disclosure for more info.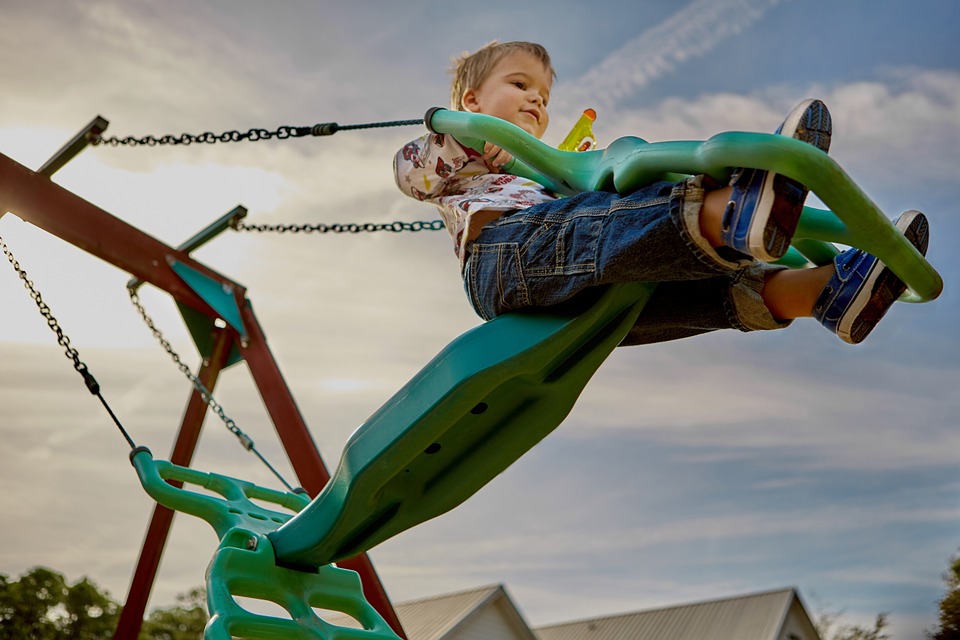 Taking your toddler to the playground is one of the major milestones that every parent enjoys. Your child is old enough to stretch, grab and run to age-appropriate toys and equipment. However, parents still need to remain safety minded as they visit the local park. Take a close look at how you can keep your toddler safe during the next playground trip.
Inspect the Equipment Yourself
Most parks have employees who check the equipment on a regular basis, but overlooked problems can occur. As a concerned parent, inspect the equipment before you allow the child to start playing. Look for any broken, sharp or missing pieces. Report any problems to the park's management. If the area appears safe, allow the child to play with supervision as a constant companion.
Engage With Them
Toddlers may look like they're ready to take on the world, but they still have a lot of development to do. Ideally, parents should always be within arm's reach of these young children. Engage with the child by helping them up the slide's stairs, or place them on a swing while you push it. You can avoid most mishaps by simply enjoying the experience with the toddler instead of sitting on the sidelines.
Better Safe than Sorry
The most attentive parent can still see a mishap happen with their toddler. In these cases, it's important to take the child to a doctor. Allow the professional to examine the child, and explain all of the details that led up to the accident. They will know exactly what to do. Professionals know how resilient children are. Give them a chance to bounce back from mishaps, they will surprise you. By taking him or her to the doctor, every possible issue can be treated so that no lasting effects remain.
Distract Them to Safer Areas
Toddlers are often fascinated with items or areas that are off-limits, such as a different playground. If your toddler wants to play with the big kids, try to distract him or her with something that's even more interesting. Bringing a bucket and shovel for the sandbox is often a perfect way to keep the toddler happy while distracting them from dangerous pursuits.
Keep an eye on your child, but also extend that courtesy to other children in the immediate area. Help a child who looks frustrated with the equipment and find the parent. When parents are juggling a lot of children at once, a helpful friend can make the playground a brighter place for everyone to enjoy.