Disclosure: This post may contain affiliate links, meaning we get a commission if you decide to make a purchase through our links, at no cost to you. Please read our disclosure for more info.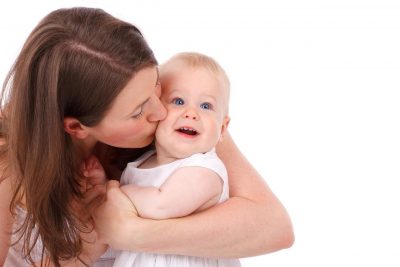 Single-parent situations are quite an epidemic in the United States. More than 75 million children live in single-parent homes, according to statistics presented by the Census Bureau. Furthermore, many of the single parents in these situations are stressed because the weight of the world is on their shoulders. They worry about health, finances, society's judgments and more. Single parents usually have to combat the onslaught of depression and anxiety. The following are 10 suggestions for reducing stress as a single parent:
Take Walks With the Child
Exercise is an amazing way to reduce stress, and it is 100-percent possible for a single parent to take a walk with the child and get exercise. Cardiovascular exercises such as brisk walking changes the chemicals in the brain and causes feelings of happiness and wellness to ignite in a person. The change in dopamine or serotonin can bring a stressed parent to tranquility. The best part about walking is that a parent can do it with a child of any age. Infants are best to walk with because the parent can push the little one in the stroller. The weight of the child and the stroller can provide additional cardiovascular conditioning.
Work From Home
Part of the reason that single parents are stressed is that they have low incomes and difficulty paying the bills. A work-from-home position is the perfect answer for a person who is in this position. Work-from-home opportunities do not require much overhead except for the cost of a computer, headset, transcription pedal, Internet connection and the like. The single parent can make his or her hours and work them around when the child is sleeping. Examples of available positions are positions such as customer service rep, salesperson and IT specialist.
Find a Roommate
Another way that a single parent can relieve himself or herself of stress is by finding a roommate. A roommate is a person who can help to pay the bills in exchange for a monthly or weekly rental payment. A person can search for a roommate in several mediums such as Craigslist, local newspaper, Roomster and other areas. Always make sure that you interview the roommate before taking them in and have house rules such as keeping a clean and healthy environment such as using carpet cleaner for dust mites to protect your child.

Involve Friends and Family Members

Another way that a single parent can get some relief is by involving friends and family members. There is no reason that family members should not be able to help by watching the child from time to time. The parent can even offer a small amount of pay for it.
Hire a Fun Time Babysitter
The parent can hire a fun time babysitter if friends and family members are unavailable. This is a person who performs drop-in childcare services when the parent wants to have a day for himself or herself but always make sure to do a background check before hiring the babysitter.  
Consider Alternative
A struggling parent can consider alternative care such as infant adoption services. Many people in the world are unable to have children and would love to take care of an infant.
Go on a Calgon Escape
A simple way for a single parent to get a break is by taking a Calgon bath while the child is asleep. Calgon is an age-old bathing concoction that helps to ease stress while making the bather squeaky clean. Menthol crystals are an alternative method that a person can use.
Sign up for Extras
The single parent can sign up for governmental services that can help him or her pay for essentials. WIC, food stamps, food pantries and rental assistance are just a few things that a person can use to ease stress.
Play Time
Having playtime with the baby is always a good idea. The parent can read a story or pay with instruments and learning games with the child. The fun time together will relieve stress.

Take up Arts and Crafts
Finally, arts can crafts may help to relieve stress. Finger paintings, clay creations and other creations can help relieve stress and strengthen bonds between parent and child. Single parents should try all of the above ideas before giving up and giving in to frustration.