Disclosure: This post may contain affiliate links, meaning we get a commission if you decide to make a purchase through our links, at no cost to you. Please read our disclosure for more info.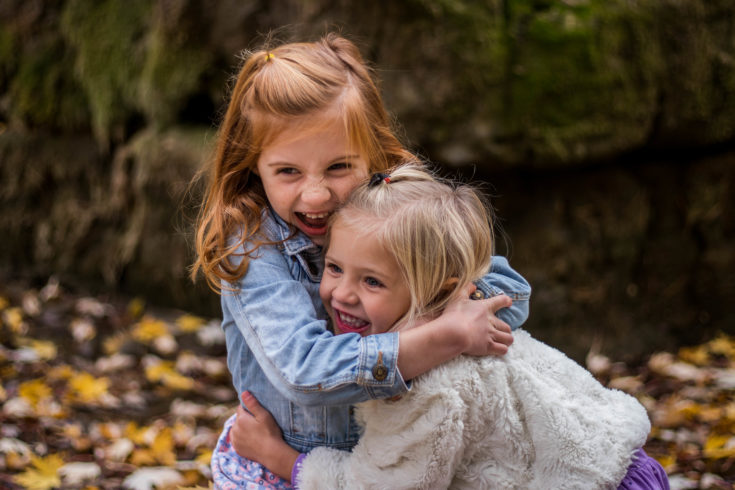 Having kids redefines the way you do everything, including how you vacation. When you're young and single or even just a couple, spontaneous weekend trips are easy and exciting. You can even buy a plane ticket to Europe and figure things out as you go. Once you have a toddler, your vacation choices suddenly change!
[amazon_link asins='B000JHN3AS,B0016NMIOG' template='CopyOf-ProductGrid' store='preemietwinswp-20′ marketplace='US' link_id='2ed4832e-02b3-11e7-bcba-49e5c1db4ab4′]
Vacation Preparation
Vacations without planning are impossible for parents. Did you pack everything? Did you book tickets early enough to reserve good seats? What if you run out of snacks? How many toys can you carry to keep the little ones entertained? And what do you actually do once you get there? Pub crawls aren't exactly the kind of thing you tote your three-year-old along to. Although it can be tough finding vacations that are just as fun for parents as they are for children, there are some wonderful, toddler-friendly vacation destinations out there that emphasize relaxation and family time and offer plenty of amenities that allow you to de-stress…well, as much as a parent can, anyway.
Atlantis Resort: Paradise Island, Bahamas
Atlantis was designed with families in mind, so there are plenty of tropical activities for everyone. Sea Squirts is a program that lets children age 3 through 6 get hands-on with the onsite marine animals by feeding them and learning about them from a friendly, trained instructor. Atlantis Pals is the island's very own form of Build-a-Bear; in this workshop, your toddler gets to craft their own stuffed animal to cuddle and love. There's also the Atlantis Theater that hosts toddler-friendly movies and serves up delicious snacks. There are also on-site babysitters, all of whom are CPR-certified, and child care services, so you can rest assured that your little ones are in good hands while you head out to enjoy the nightlife.
Rocking Horse Ranch: Highland, New York
Parents and kids can marvel in the great outdoors at the Rocking Horse Ranch. Open year-round, this sprawling getaway is all-inclusive and focused on helping families bond. On select dates, kids stay for free, but no matter what time of year you decide to visit, there are plenty of activities that toddlers will love like Big Splash, the indoor waterpark with a toddler-only geyser section that includes rocking horses, interactive fountains, buckets and, of course, geysers. There are also seasonal activities that are organized by ranch staff (everything from snow sports to mini golf) and year-round horse rides through scenic nature trails. For the toddlers who are always on the move and looking for something to do, Rocking Horse Ranch is a surefire hit.
London, England
London is the world's second most-visited city and for good reason. It's the perfect combination of 21st-century modernism and esteemed history. Aside from the classic tourist stops like Buckingham Palace, Big Ben and Westminster Abbey, there are loads of toddler activities in London that are designed for young children but will entertain the whole family. For the train-obsessed toddler in your life, there's the London Transport Museum. Animal-lovers will lose their stuff at the National History Museum that features a life-size blue whale sculpture and roaring, animatronic T-Rex. There's also the Museum of London, which is as entertaining as it is educational, and the London Science Museum that has interactive exhibits that teach young visitors about music, shadows, floating and sinking, and more. There are plenty of ways to discover places to stay in London if you know how to look. Instead of staying cramped in a hotel room, consider London vacation apartment rentals. They're about the same cost of a full-service hotel but feature all the comfort and amenities of home.
Magic Kingdom Park: Orlando, Florida
Embrace your inner kid and head to the Magic Kingdom Park in sunny Orlando. Here, you and the kids can meet some of Disney's famous faces like Mickey, Minnie and Goofy, visit iconic settings from your favorite movies like Cinderella's castle and enjoy plenty of other Disney-fied resort staples like live entertainment, catered breakfasts and dinners, special events, rides, attractions and more.
Traveling with Toddlers
If your children are preschoolers or younger, it can be tough managing to pull off a vacation, but it can be done. Remember to plan ahead and leave the days leading up to your departure stress-free. Download a toddler travel checklist on babycenter.com. It may take some extra prep work, but traveling with your toddler can actually be a rewarding experience; you're probably already amazed at the way they see the world around them, and that curiosity, wonder and amusement only grow as they visit new places and try new things.
Traveling might be a whole new experience for toddlers, but it can wind up being extremely satisfying and eye-opening than you'd ever imagine.