Disclosure: This post may contain affiliate links, meaning we get a commission if you decide to make a purchase through our links, at no cost to you. Please read our disclosure for more info.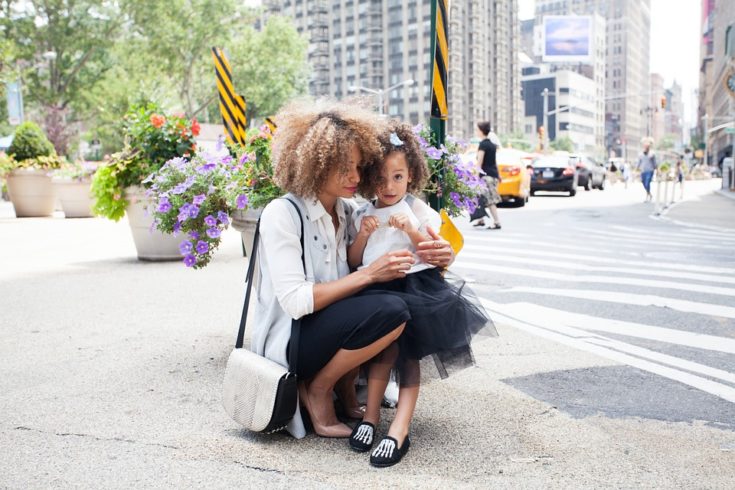 Don't feel bad if you're overwhelmed and parenting has become too much for you to handle. There's no reason to panic or think you're a bad parent when these emotions hit you. All it could mean is that you need to adjust your schedule a bit and start taking care of yourself more.
Your health matters and should always be put first so you can attend to the needs of others in your family. What you can't do is give up or view yourself as a failure. Think of it as an obstacle you must work through and overcome and remain hopeful that there are brighter days ahead.
Ask your Spouse for Additional Support
Don't think you have to do it all because you're the mother. Speak up and ask your spouse for their support and assistance in this matter. Let them know how you're feeling and that you're about to reach your breaking point. Be honest with them and don't sugarcoat the situation or you risk not getting the help you need. It's likely they'll have some great ideas about how they can step up and offer more assistance around the house and with the kids. Sometimes all you have to do is ask, and you'll find the people in your life who love you only want what's best for you and are willing to put in additional efforts to make sure you're happy.
Get Help from the Professionals
The culprit of parenting being too much to handle could be underlying anxiety and stress that you're not dealing with. Know that there are a plethora of trained professionals, services and resources out there for you to take advantage of if you're feeling low. Seek out a trusted therapist who you can open up to or use the best online ESA service to start the process for getting a support animal to have in your life. These are the types of resources and services you need to explore if you want to truly feel better and get to the bottom of what's bothering you. Figuring out and working through your own issues may be all you need to start feeling better and easing the pain of being a busy parent.
Cut Back on your Schedule & Activities
It's likely that if you take a look at your calendar, you'll be completely overbooked and trying to do too much. This is a good time to see what you're currently committing yourself to and recognizing where you can cut back. Trying to do too much is likely raising your anxiety levels and contributing to more stress in your life. Parenting may become a lot easier when you're focusing on being a mother first and then filling in your free time as it becomes available with fun activities. Be good about managing a calendar so you can see exactly what your upcoming obligations entail and pinpoint opportunities to reduce your schedule and make more time for you.  
Start Delegating
What you let pile up on your plate is in your hands, so be proactive and start delegating. Give your spouse and children a list of what they're responsible for in the household. Don't be afraid to take up your friends on their offer to carpool the children around or your parents to watch the kids once in a while. It's also important to assign work to staff members at the office and take a little off your plate while you try to do a better job of balancing out your life. Parenting won't feel like as big of a burden when you lean on others and stop trying to do it all on your own. You can't be shy or afraid to let others know how they can step in and help you.
Take Personal Time off Work
You have sick and vacation days at work for a reason. All it may take is you requesting a couple of days off here and there to attend to your own needs. Get a massage, sit around in your pajamas or catch up with an old friend. Not ever taking time off of work will make you feel overwhelmed, and these emotions will carry over into your home life. Parenting will be easier when you take time for you and attend to your self-care on a regular basis. Don't feel guilty for taking personal time off work because you'll quickly see how necessary it is if you want to remain healthy and fall back in love with parenting again.
Go on A Family Vacation
If your home life is becoming too much, then escape for a few days to someplace warm and instantly reduce your stress. All you may need to get back in the swing of parenting is a vacation with the ones you love. It's a great opportunity to bond with one another away from your daily responsibilities. Reconnecting with your kids and spouse in a relaxing and fun environment will remind you of how much you love your family and let you see the silly side of them. Getting away for an extended amount of time will be refreshing and allow you some space to organize your thoughts and rethink how you want to approach your life when you return from your break. Everyone deserves time off once in a while, including you, so be good about letting yourself use your vacation days.
Conclusion
Parenting is a tough job, and you should be proud of yourself for all you've done to care for your family so far. Recognize when you feel like parenting is too much to handle as a red flag and indicator that it's time to make some changes in your life. Take care of yourself first, and begin to slowly cut back on your schedule if you want to feel more in control. Luckily, there are plenty of ideas to consider that will help you feel more like yourself again and up for the parenting challenge.