Disclosure: This post may contain affiliate links, meaning we get a commission if you decide to make a purchase through our links, at no cost to you. Please read our disclosure for more info.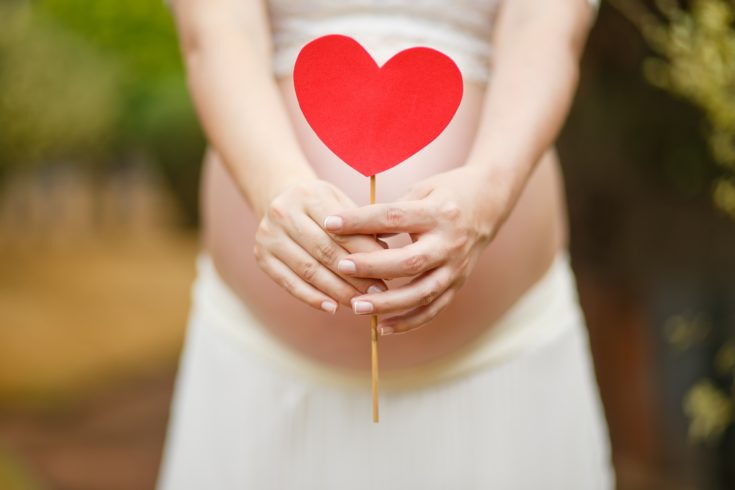 It's the most wonderful time for your family life, but also the most stressful time for your body. Yes, pregnancy takes its toll on your emotional, mental and physical changes. With unpleasant shifts, like the weight gain, cravings, and sore feet, come the more welcoming ones, like a stronger immunity, heightened senses, and that fabled pregnancy glow. It has to be one of the most talked about exterior benefits that turns all the moms-to-be into radiant, self-confident women. And we are here to talk about the ways to keep that glow throughout your entire pregnancy, and of course, long after that.
Moisturize
Unlike some women, others will experience dryness of the skin, and will have to take extra care to moisturize enough. Leaving your dry skin untreated could end up in permanent stretch marks after the birth, especially on the thighs and tummy. There are several ointments that you can make at home, based on your personal preference of ingredients:
dried rose, papaya powder, aloe vera, and sandalwood mixed with lavender oil, almond oil, and milk cream
cocoa and shea butter, mixed with avocado oil and coconut oil, with a drop of aromatic oil to your liking
coconut oil, vitamin E oil, and lavender essential or essential tea tree oil
Eat well
Another important aspect is to maintain a healthy diet. Sure, odds are that cravings are going to kick in, and you won't be able to keep yourself away from binging on sugary and fatty foods, and rightfully so – you're going through a lot of unpleasant changes right now. However, your body will require a lot of healthy nutrients to balance those processed guilty pleasures that can cause oily skin and breakouts. Eat food rich in antioxidants, like tomatoes, sweet potatoes, carrots; and those full of vitamin C that replenishes the collagen your skin loses, found in broccoli, citrus fruits, bell peppers, strawberries, and so on.
Hydrate
Aside from moisturizing your skin on the outside, you can also do it a world of good by keeping it hydrated on the inside, so to speak. Drinking around eight to nine smaller glasses of water a day can help decrease the concentration of oil in your skin. It increases blood flow, and removes toxins from your body overall. Its effect on your skin is just another plus that will make you feel as glowing as you look. Decrease the amount of juices, sodas, and tea and try to drink as much pure water as possible.
Massage
When caring for your skin in these delicate times, you can go the extra mile to keep it not just hydrated, but also exceptionally soft. Whether you care for your facial, thigh or tummy skin, if you want that radiant mother-to-be effect, spend a few extra minutes on applying the cream or oil. Gently massage the areas affected by stretch marks, dryness or acne to ensure the skin absorbed it fully. The pressure is crucial here, as your thighs will demand a more firm press, to prevent cellulite building up, but more sensitive areas like the skin around your eyes and your tummy will require a more gentle approach.
Treat yourself
So far, we have explored all the ways in which you yourself can maintain the pregnancy glow. But what if you didn't have to do absolutely all the work? There is no harm in looking for some professional outside help. You might want to treat yourself and crown your look with some finishing touches, like manicure, pedicure, a new hairstyle, professional makeup or stylish, or maybe look around for best eyelash extensions recommended by experts from Sydney. There are countless of salons that offer great discounts and deals for expecting mothers, so you should seize the opportunity. No better way to treat yourself than with some proper beauty pampering.
And so…
Use this rare opportunity to learn more about your skin and ways in which it can be affected. Pregnancy is not all about bodily stress, and honing the skills you learn about skin care now will prove to be immensely useful in the future. From making your own homemade oils and creams, to keeping in line what kind of food you consume, to simply visiting a salon, you have quite the number of options. And in between planning the baby's room, carrying it, and making sure everything is set for the big day, you deserve to pamper yourself a little. Luckily, you only have to invest a little to look your best.