Disclosure: This post may contain affiliate links, meaning we get a commission if you decide to make a purchase through our links, at no cost to you. Please read our disclosure for more info.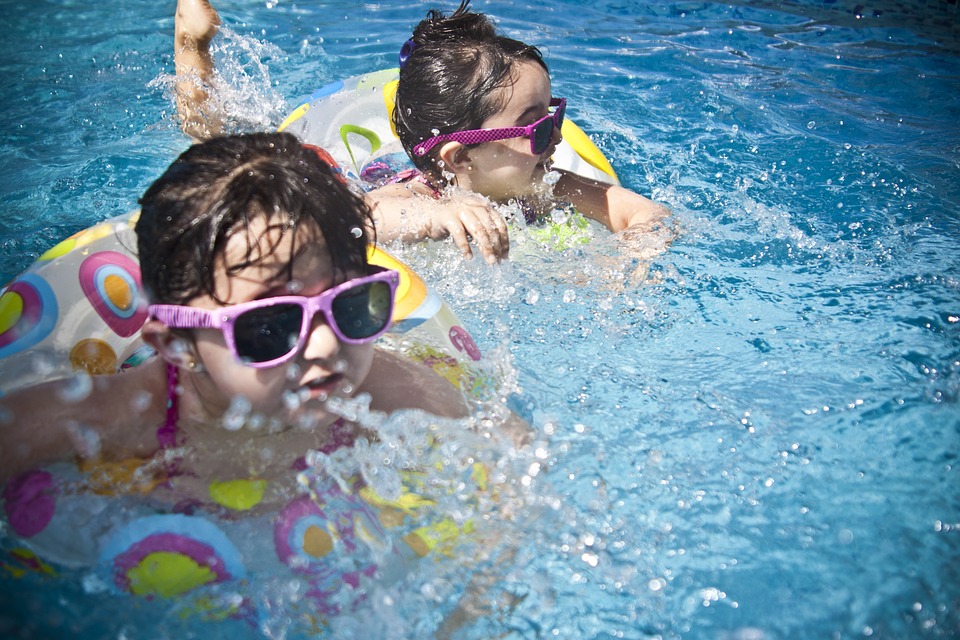 Swimming is one of those essential skills that people tend to learn when they're still quite young. Not only is swimming considered a great physical activity, but it's also one of those things that you learn for the sake of personal safety. This is especially important if you live on an island or a place where you're bound to get in contact with water. When it comes to children, swimming is a good cardiovascular workout, it promotes good heart and lung health, but also improves strength, stamina, flexibility and strong mental and emotional health. Of course, kids can be afraid of water, and swimming can represent a huge obstacle for them, so in order to help your children overcome this, we give to you a few fun ways that might help you teach your kids how to swim without any problems.
A Seaside Vacation
The most natural way to teach your children how to swim is to give them a chance to experience the sea in all its glory. Of course, it's important to keep in mind that the vast and never-ending surface of the water, the current as well as waves might seem scary to small children, but it's definitely something that they should get acquainted with. This doesn't mean that you should resort to the old trick of dropping your kids into the water and telling them to paddle their way out, but to slowly help them get used to their liquid surroundings. Swimming takes practice, so it's best to start in shallow water, give them an opportunity to rest and help them adjust by showing them how to float and move in the water. Making sand castles and playing on the beach can be a good break from swimming lessons, and could help them get a more relaxed approach to the whole idea of swimming.
Inflatable Toys
Let's admit it – every activity will automatically become more fun if you introduce toys to the setting. Fortunately, there is a wide array of inflatable toys and floats that could make this experience even more exciting for your children. While life jackets and inflatable armbands are essential equipment for any kid who's just starting with their swimming lessons, there are other things like inflatable floats in shapes of animals, water guns, balls, body boards and other items that will instantly help your children get to love water and swimming.
Pool Parties
Of course, if you're not in a position to visit the seaside, pools are also a great option for teaching your children the basics of swimming. If you want to make sure that your kids have the best care and teachers, you could always sign them up for swimming lessons at the local pool. On the other hand, you can do it yourself in your spare time, if you have a personal pool in your residence. If you decide to do it on your own, it's good to keep in mind the importance of safety. This applies not only to constant supervision and assistance, but also to maintaining the hygiene in the pool. It's a good idea to add pool cleaners and similar features to your pool that'll ensure that the water is safe and healthy for you and your whole family.
Swimming is a great activity that children should learn at an early age. While it might be a bit challenging at first, once they master the art of swimming they'll be able to indulge in various water activities and sports that'll make their life more fulfilling.