Disclosure: This post may contain affiliate links, meaning we get a commission if you decide to make a purchase through our links, at no cost to you. Please read our disclosure for more info.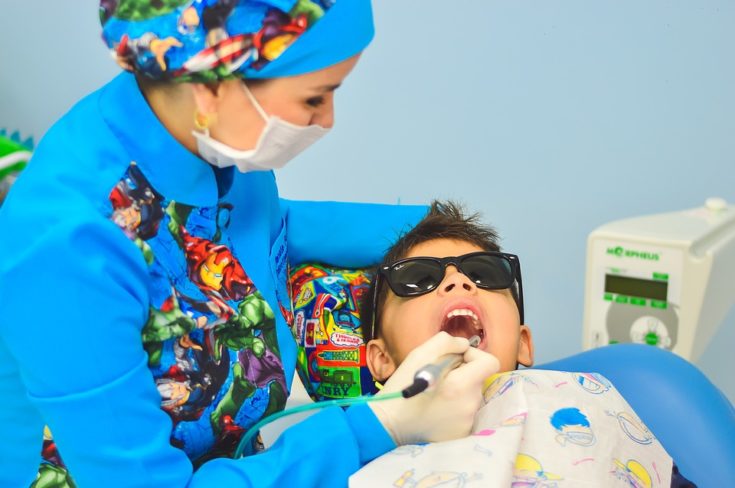 It's common to have a fear of going to the dentist. Given how many adults avoid the process, it's no wonder that children are often afraid. If you need your child to go, though, there are steps you can take to help ease his or her fears. Below are a few ways to productive help with your child's fear of the dentist.
Talk About It
Don't make your child feel like he or she is being ignored. Instead, hear him or her out. Let your child tell you about the things that scare him or her before you launch into your spiel about the dentist. There might be certain elements of the trip to the office that you can make better and other elements you might be able to explain. If your child feels like he or she is being taken seriously, he or she might be able to talk through some of the less rational fears. This is primarily useful for older children, but even small children appreciate having their voices heard.
Give Them Information
Once you've heard your child out, you can start to give him or her real information about the dentist. Let your child know just how important good oral health is and how the dentist will help him or her to stay healthy. If your child is older, you can expose him or her to some of the health literature that is age-appropriate. You may not be able to have very sophisticated discussions with a younger child, but he or she may benefit from knowing exactly what the dentist is going to do. A little discussion might go a long way.
Consider Sedation Dentistry
If your child truly is too afraid for a standard dentist, it may be time to try a different approach. Talk to your child about sedation dentistry, a process by which the child will be able to sleep through most of his or her dentist. While it might seem strange to your child, it's often easier than trying to counsel him or her through any dentist-related fears that he or she may have. This isn't always the first choice of parents, but a sedation dentistry center can make going to the dentist much easier for everyone who is involved.
Do what you can to help your child overcome his or her fears. Listen to his or her complaints, give him or her the right information, and be willing to try new things if you can't help him or her let go. With a little effort, you can get your child to the dentist without a fight.