Disclosure: This post may contain affiliate links, meaning we get a commission if you decide to make a purchase through our links, at no cost to you. Please read our disclosure for more info.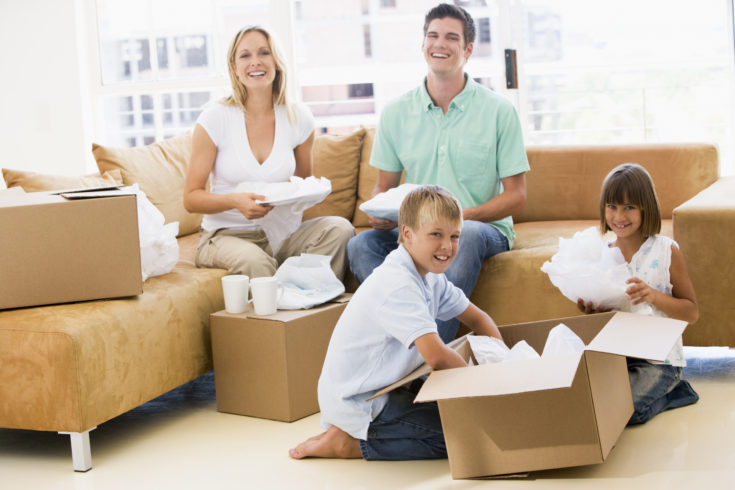 The process of moving can be overwhelming. Between packing your belongings, finding a new place to live and figuring out transportation, it is easy to feel stressed. If you have young children, they can also pick up on this tension, so it is important to include your kids in your moving plans.
First, explain to your children exactly what is happening. Kids can often become confused when they see items being packed and hear you talk about going to a new place. Let your kids know what will be happening and when the changes will be occurring.
Many times, consumers need to store their belongings temporarily during a move. Storage units are a great way to keep your treasured items safe and reduce the clutter in your home. You want to make sure that your belongings are protected, so choose Storage with contains reputation for excellence and attentive customer service.
If you will be storing some of your child's items in the storage unit, it is normal for your child to experience some apprehension. No child likes seeing their toys, books, stuffed animals and other items packed up into a box. If your child is upset, it can be helpful to take her with you to the self storage facility. Show your child exactly where her beloved toys will be living temporarily, and remind her that she will get all of her items back soon.
If you are storing your items in cardboard boxes, let your child decorate the boxes with colorful markers and stickers. This will increase her sense of ownership and give her something fun to do while you are packing up other items.
It is important not to store all of your child's belongings at one time. If your space is limited, allow your child to keep a small box full of her favorite items with her.
When you are choosing a storage facility, you also want to consider the type of items that you will be storing. Many items can be damaged by extreme temperatures, even if they are packed securely in boxes.
Finding a self storage unit that is temperature controlled will help keep all of your family's items safe. You do not want to deal with an upset child when her books become damaged or moldy, and a temperature controlled unit will protect your belongings from humidity, moisture and extremely high or low temperatures.