Disclosure: This post may contain affiliate links, meaning we get a commission if you decide to make a purchase through our links, at no cost to you. Please read our disclosure for more info.
Being a mom is a tough job. Doing chores, groceries, prepping the entire family for school and work, cooking meals—these are just some of what super moms juggle. Some are even working moms!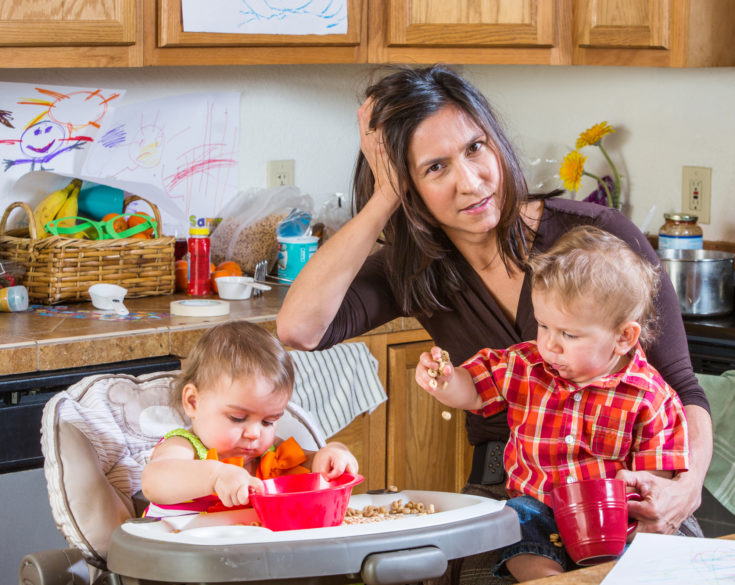 Between balancing home and work, there is no wonder why a number of women with families look haggard and stressed. One facial flaw that makes moms appear exhausted is those dark eye circles that outline the lower eyelids.  
Getting rid of dark eye circles is tricky. For sure many have tried home remedies that are available online because, why not? Home remedies, honestly, are cheaper compared to aesthetic treatments. But do they actually work?
If you are a mom who turned to your web browser today, typed in "dark eye circle treatments" on your keyboard or pad and found this page, there is a big chance that you have probably tried other solutions to erase those shadowy outlines, but have not found an effective method. Not to worry because our friends from Cambridge Therapeutics are here to rescue you!
Collated in this article are the reasons behind the ineffectiveness of the remedies you may have done. Be sure to read on until the last word to know what treatments are available so you can finally look stress free!
Sleeping alone will not do the work to erase your dark eye circles
Yes, you read that right. It is popular belief that dark eye circles are caused mainly by lack of sleep. We do agree to this, but there are times that this may not be the case. There are other reasons why, despite the extra hours you put in for shut-eye, your under eye area still looks dark and glum. 
There are three culprits that can cause your dark eye circles. They are:
Blood vessel congestion

Pigmentation problems

Tear trough deformity
Blood vessel congestion is the usual reason among a majority of people who have dark eye circles. Dark eye circles occur when blood pools or becomes concentrated in the blood vessels beneath the eye as caused by factors, such as genetics, skin ageing, lack of proper rest, and allergies.
Next, pigmentation problems. Time and again you hear about the need to protect your skin with proper sunscreen of at least SPF30. This is very important, especially in a country like Singapore, where the sun hits the ground almost directly because of its proximity to the equator. If you started late in taking good care of your skin from the harsh rays of the sun, then this might be the cause of your 'panda eyes.'
Lastly, there is what we call tear trough deformity. Tear trough deformity is caused by ageing and loss of facial volume in the lower eyelid area, resulting in the appearance of dark eye circles. 
Why your chosen dark eye circles remedy does not work
Now that we have laid down the possible causes contributing to the existence of your dark eye circles, you most likely have an idea why your chosen remedy failed to remove them. It is vital that the underlying cause of your dark eye circles is identified first in order to treat them effectively.
That said, you may be wondering if there are other efficient ways to remove your pesky shadowy circles. You would be relieved to know that there are more effective ways than one!
Facial treatments done in reputable aesthetic clinics, such as Cambridge Therapeutics, can help wipe away the look of stress from your face, no thanks to your dark under eyes.
In general, there are surgical and non-surgical options for this. We will focus more on non-surgical methods. These can be in the form of the following procedures:
Dermal filler injections

High Intensity Focused Ultrasound (HIFU)

Laser treatments
Dermal fillers are best to treat sunken tear troughs. As the name suggests, this gel-like product works to stuff the hollow area underneath the eyelid when injected, making the skin level on the surface and reduces the appearance of the tear trough causing the dark circles. Do note that not all brands of dermal fillers may be used for this kind of procedure, so it is best to consult with your doctor first.
High Intensity Focused Ultrasound or HIFU is another procedure that can help restore your under eyes' youthful look. When used to a target area, a HIFU device releases ultrasound energy through the depths of the skin in order to stimulate the production of collagen, which in turn improves the skin's appearance by tightening and lifting it. As the skin's elasticity is improved, the appearance of dark eye circles and eye bags will reduce. This procedure is a popular choice among patients because it is non-invasive.
Laser treatments are available in different kinds. This procedure is extremely known for effectively addressing pigmentation problems in the skin and promotes collagen production. If the cause of your dark eye circles is due to hyperpigmentation, then this is your best choice. When used to deal with pigmentation, lasers work to deliver intense energy through light beams that destroys skin pigmentation into tiny particles. These particles are then absorbed, processed and released by the body naturally. With several sessions, you can bid your dark eye circles goodbye.
Conclusion
The removal of dark eye circles highly depends on its right diagnosis and application of the correct procedure for its treatment. While there are aesthetic treatments in place that can help get rid of your tired-looking under eyes, they may not work successfully if the root cause of your dark eye circles is not dealt with, especially when it pertains to blood vessel congestion. Do consult with your doctor on what treatment is best suited for your condition. 
Cambridge Therapeutics
391B Orchard Rd #08-05A2 Tower B Ngee Ann City,
Singapore 238874
+65 6733 6729