Disclosure: This post may contain affiliate links, meaning we get a commission if you decide to make a purchase through our links, at no cost to you. Please read our disclosure for more info.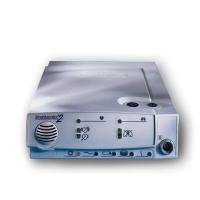 When your baby is a premature it can be very scary to wait for them to get released from the hospital. When you finally are able to bring your baby home there might be some medical equipment you will need to have.
The first piece of equipment you will need is an apnea monitor. Sometimes babies have a problem with their breathing and need to be monitored. The machine will attach to the baby with soft sticky pads. If the baby stops breathing or her heartbeat changes pace then an alarm will go off.
[amazon_link asins='B06ZZXYD6S,B075XQHMVT' template='CopyOf-ProductGrid' store='preemietwinswp-20′ marketplace='US' link_id='9637c2a1-2d6a-11e8-b41f-eb37b15b5104′]
Another supply your baby might need is a feeding tube. Sometimes preemies have problems with swallowing and sucking in order to get all the nutrients they need. You will need a feeding tube to insert through the nose or mouth into the stomach so you can make sure your baby is getting everything they need.
The last thing your baby might need when your bring him or her home from the hospital is oxygen. This is necessary when your baby has respiratory distress syndrome or if they were not breathing on their own when they left the hospital. There are different types of tanks ranging from stationary ones to portable ones. These are some of the medical supplies online that preemies might need.