Disclosure: This post may contain affiliate links, meaning we get a commission if you decide to make a purchase through our links, at no cost to you. Please read our disclosure for more info.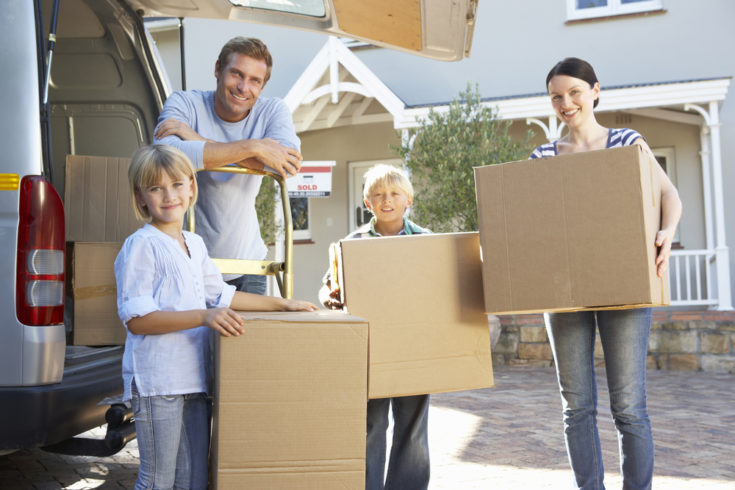 Moving can be a stressful process, in and of itself. Add in thousands of miles and several family members, though, and you end up with a situation that has the potential for a lot to go wrong. Fortunately, it doesn't have to be that way. Though you'll likely experience some bumps in the road (literally and figuratively), taking the proper steps can truly help the entire process to go more smoothly. Here are some ways you can move forward confidently in the moving process.
Pack Smart
Nothing can slow down packing more than trying to figure out which items you need to keep out for the trip ahead. When moving with your family, though, this step is especially crucial. If you have kids, take careful note in the days leading up to packing to determine which toys they regularly play with. Then you can be sure to keep these toys accessible during the packing and moving process. Be sure to make a list of these necessary items, as you will likely have trouble remembering once the process kicks into high gear.
Find the Best Truck
A cross-country move is a much different animal than a cross-city move. When moving across the country, you will likely need to find a way to haul your vehicles in addition to your other belongings, since there will be few to no friends and relatives making the trip with you. This, among other considerations, may require a larger moving truck, from a place like Elite Truck Rental, than you expect, so it's important to look at all your options before making a final selection.
Take a Break (or Two, or Three)
Depending on how far your journey is, you'll want to plan in an appropriate amount of pit stops along the way to ensure you don't get burned out. To help make the trip more bearable, make these pit stops special, perhaps carving out time to visit a local point of interest before either spending the night or getting back on the road. You never know when you'll be able to return to these unique locations, so it's a good idea to make the most of the opportunity while you have it.
Arrive on Time
Another important aspect of pre-planned pit stops is being able to determine in advance when you'll arrive at your new home. Of course, unforeseen delays can certainly change the time of your arrival, but it's still important to try and plan to arrive during the day. There's nothing more difficult than ending a long journey only to arrive at an unfamiliar place in the middle of the night. By arriving during the day, you give yourself a longer timeframe to unpack and begin to settle in, thus making the transition much easier.
Celebrate Your Arrival
No matter when you arrive, though, it's important to celebrate the end of the journey. The preparation and execution of the moving process is a monumental undertaking and its conclusion deserves to be recognized. Use this time as an opportunity to explore your new city and discover a great local ice cream shop or other fun attraction. Then, when the celebration is over, it's time to begin the next step of your journey as you begin to unpack and settle into your brand new home.