Disclosure: This post may contain affiliate links, meaning we get a commission if you decide to make a purchase through our links, at no cost to you. Please read our disclosure for more info.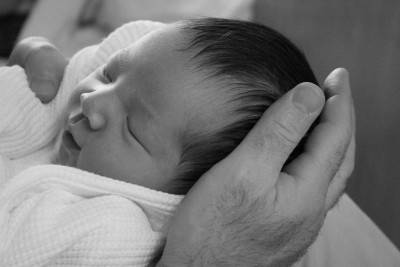 Babies require a lot of work. Those little bundles of joy depend on their parents to do everything for them. As parents it is your responsibility to make sure that your baby is happy, clean and healthy. Yet many do not realize how important the oral health of an infant is and many don't even know much about how to take care of their baby's oral health. Taking care of your baby's oral health can prevent them from getting dental diseases. Although their teeth are baby teeth it is important to maintain oral hygiene.
When a baby is 0 to 6 months old they have no teeth but the gums should to be cared for by their parent. In order to promote good oral health for your baby you should avoid adding any sweet food or drink into your baby's bottle. Just like older children and adults should brush twice a day, a baby's gums should be wiped with a damp cloth twice a day. Their mouths should also be cleaned after they breast feed.
When your baby is 7 to 12 months old you should continue to wipe their gums with a damp cloth and clean their mouths after breastfeeding. When they begin to grow teeth, clean them with a damp cloth and begin using a small toothbrush to clean their teeth. There are special types of toothbrush you can buy made specifically for young mouths. Just wet the toothbrush with water. They are not ready for toothpaste yet. During the ages of 13 and 24 months you can use toothpaste. All you have to do is brush their teeth twice a day with a small amount of toothpaste.
Overall, maintaining your child's oral health isn't that difficult. It takes a little effort but your baby is worth it. Nobody wants to see their child face a dental ailment like gum disease when they know it could have been avoided. All it takes is a little effort and determination.
Bio: Richard is a freelance writer who produces content on dentistry, health and parenting. Check him out on Twitter at @thefreshhealth.