Disclosure: This post may contain affiliate links, meaning we get a commission if you decide to make a purchase through our links, at no cost to you. Please read our disclosure for more info.
When it is about hemp oil for kids' health, dilemmas become evident. It is not a new thing to know that CBD, one of the most potent compounds in hemp plant is highly beneficial for a number of diseases. Few studies have confirmed the positive results of the compound. However, when it is about using hemp oil for kids, it becomes essential to take calculative steps to rule out any chances of any uncertainty.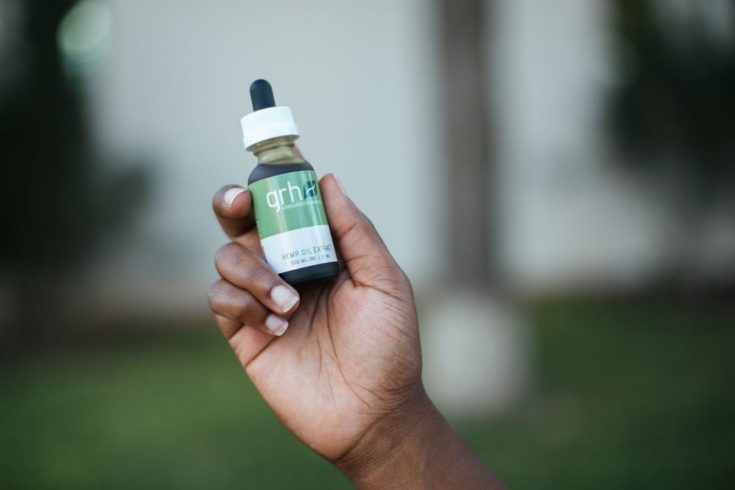 Although it is recommended to always take the doctor's advice before using hemp oil, few things are important to keep in mind to ensure kids' safety. THC And CBD Are DifferentHemp plants comprise two major compounds namely- CBD and THC. All the medical products made out of hemp plants consist of only CBD which is considered safe for the consumption. Unlike THC, it doesn't produce any psychoactive effect. Researchers claim that CBD can be used to treat many health problems in children, especially developmental and behavioral issues. Treats Epilepsy, Anxiety, Nausea, And Autism In ChildrenThere are many advantages of using hemp oil in children. Form the serious illness like autism to curing anxiety and nausea, this product work wonders. Research has been conducted on children suffering from Dravet syndrome or Lennox-Gastaut syndrome. It was observed that pure CBD came out to be one potent remedy for them. Likewise, the right dose helps in reducing anxiety and issues like sleeplessness, insomnia and other related issues. Side Effects Have Been ReportedThere are chances of getting side effects of hemp oil. Yes, it is true, and the chances are very high especially in children. Although all the studies have revealed that no severe side effects were there, change in appetite or weight, mood swings and sleep alterations, drowsiness and lethargy were common. An epileptic study has revealed that CBD treated the seizers effectively and at the same time lad to side effects like diarrhea, tiredness and low appetite. It Is A Costly AffairFDA does not regulate CBD; therefore you may find it in the market in the different price range. Majorly it will depend upon the dosage yet the chances of getting a high quoted price are always high. 100 mg CBD is available in $5.00 to $60.00. Moreover, the price also relates to the purity of the oil. The purest form will comprise only CBD with no traces of THC. It is essential to read the labels properly and the amount of CBD present in the oil. Give a thought to the THC content as well before giving the oil to your child. You can get some items from CBDTrust.org that provides pure CBD products in a reasonable price. Administer The Oil LegallyIt is well known to all that manufacturing and consuming hemp or using it through any means is not legal in every part of the world. As per the Drug Enforcement Administration (DEA), the states that have legalized marijuana can only manufacture over the counter products from it. If you tend to buy the product, it is essential to have a prescription for the same. You may also order the product online and get it in your doorstep if you live in a non-legalized marijuana state. However, in such cases, you need to remain prepared facing legal consequences and getting a call from Child Protective Services. Right Dosage Is CrucialIf you are seriously giving a thought to try hemp oil to your child, make sure to know the right dose. It is always advised to speak to a professional who has handled such cases before about the correct dosing. It will be best if dosing occurs only under the supervision of doctors. Wrapping UpStudies are still going on to find the potentiality of CBD oil, especially on children. Since the time it has shown positive results for some major health issues like autism and epilepsy, it has opened the doors for many more opportunities. Make sure you get the product from a reliable and reputable dispensary and know the right dosage to cure the disease.