Disclosure: This post may contain affiliate links, meaning we get a commission if you decide to make a purchase through our links, at no cost to you. Please read our disclosure for more info.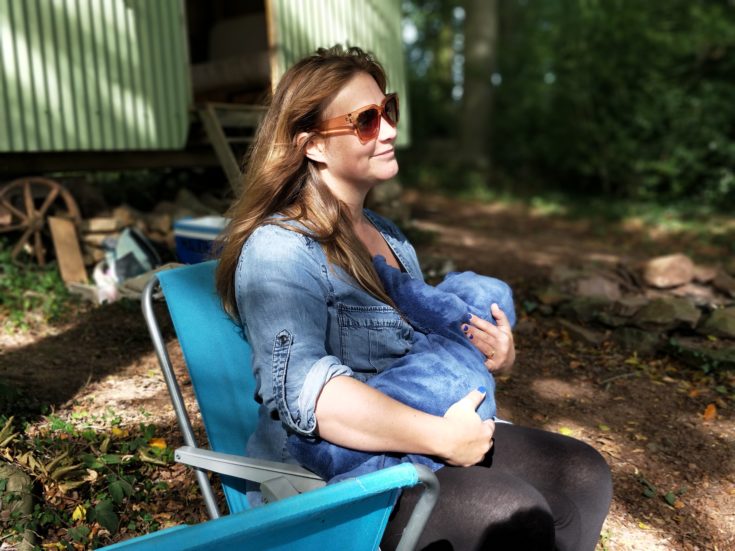 Moms of preemies know that we often have to face a very different set of challenges than parents of full-term babies. There are important differences that affect our baby's health; often, for instance, our baby will require physiotherapy to strengthen muscles and obtain greater balance. Additionally, although breastfeeding is crucial from birth, very premature babies can find it difficult, because many of the reflexes needed (including coordinated sucking, swallowing and breathing) may not be fully developed. For these and many other reasons, our baby (and, indeed, our entire family) can benefit from adopting an organic lifestyle.
Breastfeeding and Organic Baby Formula
The good news for mothers of preemies is that breastfeeding is possible from as early as 28 weeks gestation. To encourage our baby to breastfeed, many methods can be used together, including kangaroo mother care (which promotes healthy brain development), giving baby lots of skin-to-skin contact, and using pumping and milk storage to encourage milk production.
If your baby is on formula, organic milk is the ideal choice, though it is important to rely on certified organic brands that do not contain corn syrup and which have healthy doses of multiple vitamins, as well as a good balance of Calcium, Iron, and Zinc. When it comes to premature babies (and all babies, as a matter of fact), the less chemical ingredients and the more natural, the better.
[amazon_link asins='B001BM4JLC,B00CTZMZ7U' template='CopyOf-ProductGrid' store='preemietwinswp-20′ marketplace='US' link_id='89f33441-e2b3-11e7-b7b1-dddb11987eaf']
Weaning and Organic Fruits and Vegetables
It is amazing how time flies when you have a baby; from the time your baby is around six months, they will probably enjoy the natural sweetness of carrot mash, cooked apple or pear purée, pulsed courgettes, etc. Prepare all these delicious foods with organic fruits and vegetables if possible. Recent research published in the British Journal of Nutrition has found that organic crops have significantly higher concentrations of antioxidants. For instance, they have around 50% more anthocyanins (which protect against inflammation, viruses and cancer) and flavonols (which reduce the risk of numeours diseases) than conventional crops. Organic foods also contain lower levels of heavy metals, which can be detrimental to human health.
With respect to dairy, the analysis also showed that organic dairy products contain around 50% more Omega-3 fatty acids than conventional products, as a result of animals foraging on grass. Omega-3s are particularly important for preemies, because they promote heart health. Studies have shown that the risk for cardiovascular disease is higher in adulthood for babies who are born premature, so it is important to do all we can to promote greater heart healthy in our babies.
Babies and Organic Skincare
When buying cream, soap and shampoo for our beloved preemie, it is important to stick to skincare ranges containing natural ingredients, shunning sulfates (which make gels foam up), parabens (used to preserve products) and other ingredients which are as harmful to the environment as they can be to human health.
[amazon_link asins='B0194EGJRK,B00PRCAJSY' template='CopyOf-ProductGrid' store='preemietwinswp-20′ marketplace='US' link_id='a19e0393-e2b3-11e7-bcbe-0dadb4f2aaa3′]
When buying food and skincare products for a preemie, the old adage that 'Mother Nature knows best' should ideally be followed. Organic foods promote sound health, while skincare that is free of foaming and preserving agents will reduce the chances of allergies and other reactions to compounds which may be incompatible with human health.