Disclosure: This post may contain affiliate links, meaning we get a commission if you decide to make a purchase through our links, at no cost to you. Please read our disclosure for more info.
Every year, nearly 3.8 million babies are born in the United States.
While the weeks leading up to the birth of a new family member are exciting for parents, they can also be incredibly stressful.
There are a lot of things you need to prepare before the baby comes, and it can be hard to know what takes the highest priority.
And the work doesn't end once the baby arrives. Immediately following the birth, you'll need to take care of logistical items, like figuring out how to set up health insurance for a newborn baby.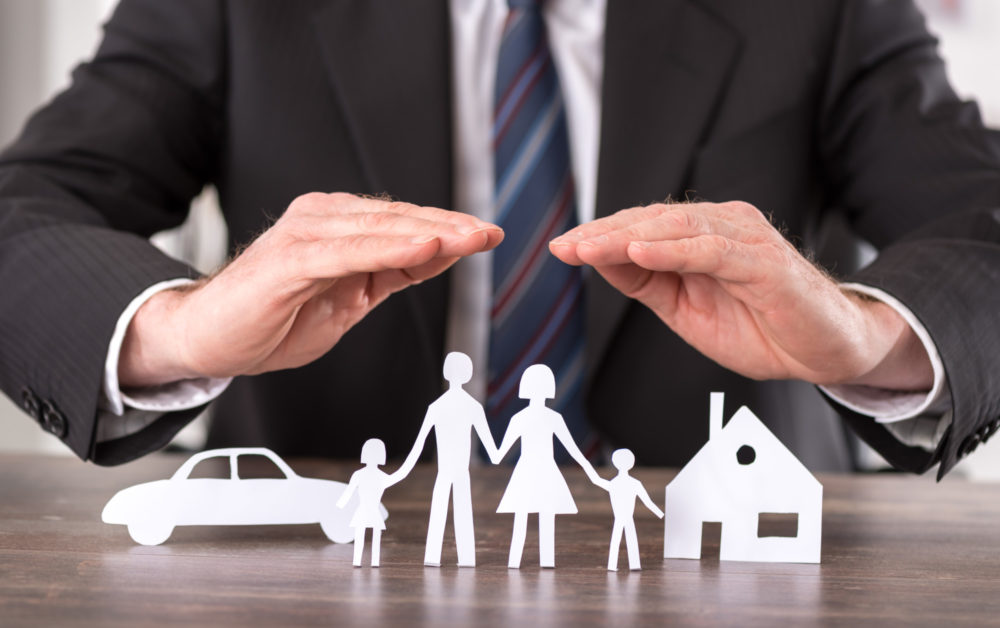 Unsure about where to begin? You've come to the right place. Keep reading for an overview of everything you need to know about newborn insurance.
What to Do If You Have Health Insurance
Whether or not you have health insurance coverage for yourself will dictate the actions you need to take to secure insurance for a new baby.
If you have health insurance, here's what you need to know.
Health Insurance Portability and Accountability Act
The Health Insurance Portability and Accountability Act (HIPAA) is often referenced in regard to patient privacy. But, did you know that HIPAA also offers protection to mothers and newborns?
Under the law, if you have health insurance coverage when you give birth, your child is automatically covered under your insurance for the first 30 days of their life.
This gives you time to make a decision about your child's coverage, without having to worry about incurring expensive bills due to a medical emergency.
Timing Is Everything
As we mentioned above, having a 30-day grace period to make a decision on your child's healthcare coverage helps you not to feel rushed. However, it's important to get things squared away sooner rather than later.
On day 31, your child loses access to your health insurance coverage, leaving you vulnerable to thousands of dollars in debt should your child need medical assistance.
But, that's not the only reason you should make finding insurance coverage a priority for your newborn.
Under the Affordable Care Act, you can only make changes to your health insurance during the open enrollment period. Otherwise, you must experience a qualifying life event to have the option to make changes to your plan.
Fortunately, having a baby or adopting a child qualifies, giving you a 60-day enrollment period to either make changes to your current coverage or pick a new plan.
However, remember that your baby's coverage from your existing plan only extends 30 days, so if you wait to make changes until 45 days into your enrollment period, your baby will not have coverage for those 15 days in between.
Talk to Your Insurance Company
Since your health insurance company will get a bill for your maternity care and birth costs, you might assume they'll have all the information they need once your baby is born.
Unfortunately, it's not that easy and nothing happens automatically.
Instead, you need to reach out to your insurance provider to tell them about the birth of your baby and start talking to them about options for coverage.
Existing Plan vs. New Plan
Once you've informed your insurance provider about your new bundle of joy, you have an important decision to make.
You can either add your baby to your existing plan or find a new plan for you and your baby.
If you choose to add him to your existing plan, he'll be covered retroactively, back to his date of birth.
If you're not satisfied with your current plan's coverage or deductible prices, you may consider using this qualifying event as a time to explore new plan options for your family.
If so, research the following items when comparing plans:
In-network doctors
Monthly premium amounts
Deductibles
Doing this research can help you make an informed decision that will benefit you and your baby.
What to Do If You Don't Have Health Insurance
If you aren't already part of a health insurance plan when you give birth, you still have options. Here's a closer look at the things you need to consider.
Enroll in a New Plan
As we mentioned above, having a baby is a qualifying life event. So, you can take advantage of this opportunity to get health insurance outside of the open enrollment period.
Research several different types of plans to determine what works best for your needs, and go from there. But, try to decide quickly, as your baby doesn't have the 30-day grace period of coverage since you aren't insured.
Look into CHIP and Medicaid
The unfortunate reality is that health insurance is expensive, and there's not always an affordable option available.
However, this doesn't mean that your baby has to remain uninsured. Instead, look into helpful aid options, like the Children's Health Insurance Program (CHIP), which offers health insurance coverage to qualifying children.
Medicaid may also be an option, which provides low-cost or free health insurance coverage to qualifying families.
Visit Healthcare.gov to see if you qualify.
Other Types of Insurance to Consider After Giving Birth
Once you give birth to a new baby, a lot of your perspectives and priorities change. As a result, there are other types of insurance changes you might consider making.
Either shortly before or after giving birth, you might want to either buy life insurance or increase your coverage. This ensures that your family has assistance should you pass away.
Learn about the different types of life insurance available so you can make the best decision for your family.
Similarly, you might want to look at your car insurance policy. If you get a family vehicle to accommodate your new addition, you may qualify for an insurance discount.
Having a baby is a good time to reevaluate these things in life that otherwise often get overlooked.
Health

Insurance for a Newborn Baby

Gives You Peace of Mind
You already have enough to worry about when you bring a new life into the world. Having insurance for a newborn baby takes one worry off your plate, so you know you'll be covered if something unexpected happens.
Looking for more helpful parenting advice? Check out our other articles to help you feel more prepared for your new addition.