Disclosure: This post may contain affiliate links, meaning we get a commission if you decide to make a purchase through our links, at no cost to you. Please read our disclosure for more info.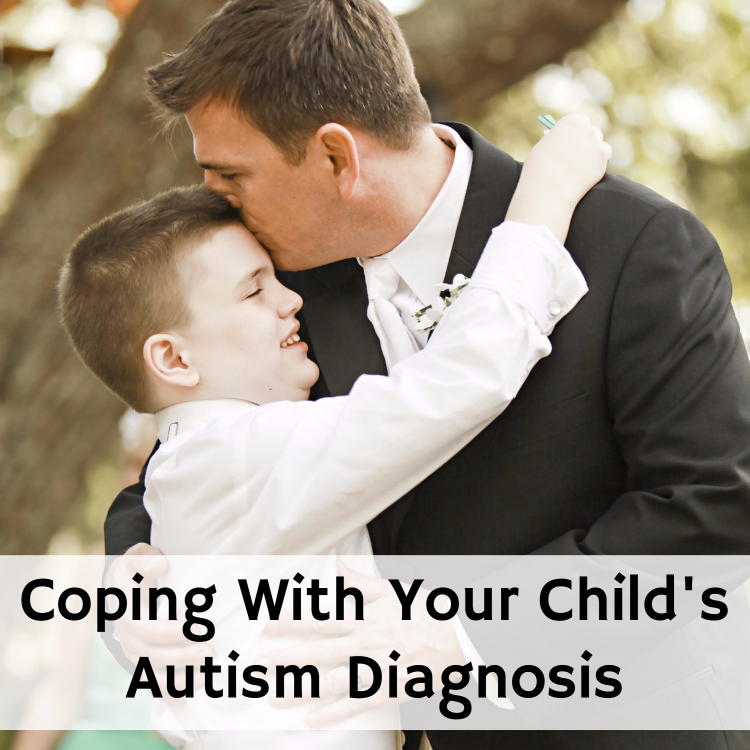 One in every 88 children has autism, which means that dozens of families receive the news of an autism diagnosis each week. If you've recently received a diagnosis for one of your kids, most likely you're overwhelmed, which can make it hard to know where to start. The following tips will help you come to terms and cope with your child's autism diagnosis and put together a plan.
Take time to process the news
For most parents, an autism diagnosis comes with lots of questions, from what does the future hold for your child to what you and your spouse do to help your child. It is easy to start going in five different directions at all once without any real plan. You need time to absorb the news and get your bearings so that you can take the proper steps. It's completely fine to wait a week or two before contacting a local autism expert or getting your child on a waiting list for an after school program. Autism Speaks has a free 100 Day Kit that will assist you while you process what the diagnosis means for you and your family.
[amazon_link asins='1462517471,1935274651′ template='CopyOf-ProductGrid' store='preemietwinswp-20′ marketplace='US' link_id='5cb098ff-01f2-11e7-9314-eb4a4d746690′]
Do your research
In many communities, there are a wealth of resources available for children with autism. Typically applying for early intervention services, special education services, and further testing and evaluation takes time. You may have to wait a few weeks or even a few months before you can get an appointment. Seek out the local autism organization in your area to get their input on where you should start, and then go from there. It can be frustrating to sit on waiting lists, but this waiting period can also give you more time process the diagnosis.
[amazon_link asins='B00JNUSDWA,0071623361′ template='CopyOf-ProductGrid' store='preemietwinswp-20′ marketplace='US' link_id='6fdff191-01f2-11e7-a230-816874bc1064′]
Learn your child's rights
There are a wealth of terms that are used to describe various rights for individuals with autism such as individualized education program (IEP) and Individuals with Disabilities Education Act (IDEA). As a parent, you must be an advocate for your child to ensure that he or she gets the best services and care available. A child development specialist who received their Applied Behavior Analysis Certification online says familiarizing yourself with the rights of individuals with autism will help you in your role as an advocate.
Finally, one of the best ways to cope with your child's autism diagnosis is to seek support from fellow parents who have children with autism. You shouldn't have to make this journey alone. In addition to providing valuable resources and other tips, they will be there simply to listen when you're having a tough day.