Disclosure: This post may contain affiliate links, meaning we get a commission if you decide to make a purchase through our links, at no cost to you. Please read our disclosure for more info.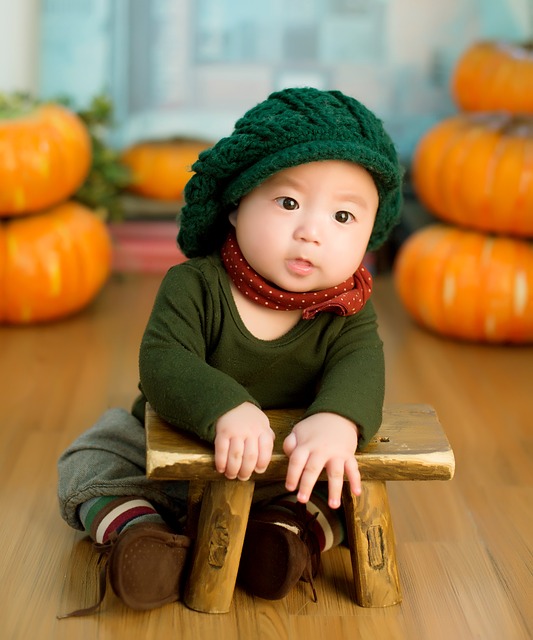 If you think that you needn't worry about baby-proofing your home until your baby turns a year old or until he starts to crawl, you've come to the right place! Newborns are just as likely as older babies to get injured from falls, burns, choking parts, and more. So if you're expecting your little one to arrive soon, you should start preparing right away.
It may be tough to think of taking safety measures at this stage considering you'll find all precaution unnecessary until your baby starts to crawl. But keeping a baby's developmental stages in mind will help you realize the importance of making your munchkin's space safe!
Here are some tips that will help you do a thorough job!
Ensure Crib Safety
If you're buying a brand new crib that is in compliance with child safety regulations, you won't have to worry much. But if you're buying or borrowing a second-hand crib, make sure it isn't a recalled product.
If you're not sure about a crib you intend to purchase, check the following:
Crib slats should not be more than 2 3/8 inches apart; this will prevent the baby from slipping out or getting caught between the slats. Do repair missing or broken slats, if any.

Drop side cribs allow one or two sides of a crib to be lowered so that the baby can be accessed easily. However, these cribs can pose a strangulation hazard and should be avoided. If you already own a drop side crib, make sure all bolts and screws are in place, and that the drop side mechanism functions correctly.

Corner posts should not be higher than 1/16 inches as loose clothing can become entangled with them and might pose a strangulation hazard. On the other hand, if the crib has a canopy, the corner posts should be at least 16 inches high.

Headboards and footboards with decorative cut-outs can snag clothing and skin, so refrain from buying cribs with such features.

The crib should have smooth surfaces and should not have paint peeling off from it.
Remember that leaving a baby asleep unattended even on a king size bed is a strict no-no. The safest place for your baby is the crib- irrespective of whether he is awake or asleep.
Use a play yard mattress to keep your baby from suffocating. If using a crib mattress, ensure that it fits the crib perfectly- you should be able to slide just one finger between the crib and the mattress.
Additionally, pillows, blankets, and soft toys should always be out of your little one's sleep space as these can cause suffocation. To keep your baby warm, dress him in warm clothes or use a very thin blanket.
Ensure Safe Playtime
As with choosing a crib, only buy toys that are in compliance with child safety regulations, and avoid borrowing recalled toys. Also, always buy age-appropriate toys as toys for older kids may have small parts that infants can choke on.
When buying second-hand toys or borrowing toys, ensure all toy parts are intact. Seams on stuffed toys should be reinforced and loose buttons, beads, and other small items should be secured properly.
Toys with sharp edges and peeling paint aren't safe for kids, so don't bring them home. Furthermore, toys suspended over the crib should not have strings longer than 7 inches.
Ensure Safe Bonding Time
Your baby will learn to crawl before you know it, so getting the nursery and house baby-proofed well in advance will help.
Start with covering all electrical outlets with outlet protectors. Place the crib away from the changing table to prevent your baby from reaching out of the crib and pulling or pushing things. Also keep lamps and heaters away from the reach of your baby.
You'll have to develop the habit of putting all things in their respective places- you can't leave lotion bottles inside the crib! Further, avoid storing items that your baby doesn't need in the nursery; doing so will make the room look cluttered and you might have trouble finding things the baby needs.
Avoid using items like hangers or combs with beads and other small objects- these items may not pose a direct hazard, but in case you leave them around and small parts come loose, they can pose a choking hazard. If having a closet in the nursery, use plastic hangers like the ones found on OnlyHangers.
Do have smoke and carbon monoxide detectors fitted in the nursery, and eliminate throw rugs so that you or your baby don't slip or trip on them. Also, make cabinet doors child-safe by fitting them with safety locks.
Remember to buy safety gates in advance and install them as soon as your baby turns a couple of months old. Avoid pressure-mounted safety gates and purchase ones that need to be installed with screws or doorjambs. Install safety gates at the nursery entrance, and especially at the head and foot of staircases.
In addition to this, if you have window treatments with hanging cords, be sure to roll them up or tie them securely as they can pose strangulation hazards. Better still, opt for window treatments with loop cords.
Conclusion
Now that you've read these safety measures, you obviously realize that ensuring your baby's safety starts the moment you bring him home and not when he starts rolling over or crawling.
So get started on making your baby's space safe right away with these tips!