Disclosure: This post may contain affiliate links, meaning we get a commission if you decide to make a purchase through our links, at no cost to you. Please read our disclosure for more info.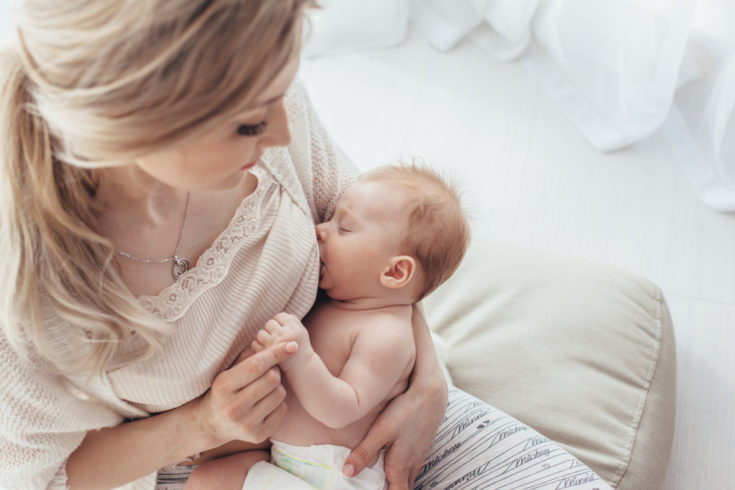 When you have a preemie baby, you may not be able to begin breastfeeding right away. Your baby may need to be fed intravenously at first, then may graduate to being fed by a dropper with supplemental formula. If you plan to breastfeed when your baby is able to do so, you will need to take care to preserve your milk supply. Sometimes simply pumping your milk may not be enough to ensure an adequate supply. Babies are more adept at getting milk from the breast than the pump, and are better able to stimulate milk production. The stress of caring for a special-needs baby can also reduce your supply. If you are experiencing a low milk supply while you are waiting for your preemie baby to begin breastfeeding, here are a few things you can do to help:
Pump Often
While simply pumping on the same schedule that you expect your baby to eat may not be enough to maintain an adequate milk supply, increasing the amount of pumpings throughout the day can help. The more you pump, the more milk your body will produce. Be sure to use a quality, hospital-grade electric pump for efficient pumping sessions that also stimulate more production.
Stay Well Hydrated
Drink plenty of water to ensure that your body has what it needs to make more milk. Allowing yourself to become dehydrated will cause a dip in your milk supply. When you are taking care of a new baby — especially a preemie baby or twins — it can be easy to overlook basic needs like drinking more water. Don't let this happen. Drink a large glass of water whenever you are nursing and whenever you feel thirsty. You don't need to drink to excess. Simply drink to your thirst.
Eat a Balanced Diet
Though you may be eager to lose those post-pregnancy pounds, breastfeeding is not the time to cut calories. Doing so will actually cause a decrease in your milk supply. You need an additional 500 calories a day while breastfeeding to maintain an adequate supply. Make sure you eat a diet that is rich in complex carbohydrates and protein for proper nutrition.
Get Plenty of Rest
Don't allow your self-care to go overlooked while you are also caring for your new babies. If you become stressed out or sleep deprived, your milk production will slow down. You must get adequate rest and find ways to relax to help your body operate at maximum efficiency. If you need an incentive to take better care of yourself during this time, consider every step you take to care for yourself as a step to also taking care of your babies.
Consider Herbs or Medication
There are many herbs or supplements that are said to help you increase your milk supply. Fenugreek is the most commonly recommended supplement. You can take this in drop or capsule form, though most mothers find the capsule to be the easiest to take. Blessed Thistle, Red Raspberry, and Brewer's Yeast are also commonly recommended. If herbal remedies don't work for you, consider asking your doctor for prescription medication. Reglan is commonly recommended by doctors.
[amazon_link asins='B0759VJD2Z,B0719BR1PP' template='CopyOf-ProductGrid' store='preemietwinswp-20′ marketplace='US' link_id='c9c93a29-6c33-11e8-b754-cb1512768506′]
Of course, the best way to increase your milk supply will be to feed your baby directly and often. As soon as you are able to breastfeed your preemies, do so as often as you can and focus on proper latch and positioning. Doing so will help your body to "catch up" and make the milk your babies need as soon as possible. Before then, following these steps can help you make as much milk as you can and freeze it for use when your babies are ready.