Disclosure: This post may contain affiliate links, meaning we get a commission if you decide to make a purchase through our links, at no cost to you. Please read our disclosure for more info.
It's normal for children to be nervous about the unknown. The first day of school can seem scary when they don't know what to expect.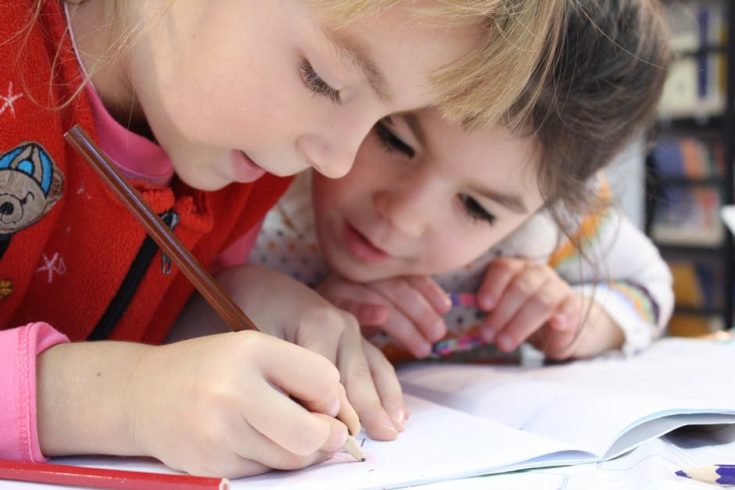 They might be used to spending time at home or with daycare providers. School is a whole other ball game.
It's important for parents to do what they can to ease their child's nerves. By relaxing and halting anxiety, your child could love school from the first day.
Not sure how to prepare them? Here are five ways to get them ready for their first day at school.
1. Provide School-Themed Entertainment
It's hard to know what to expect when you have no frame of reference for what school is. That's why is so important for parents to show their children school-themed media.
That could mean books, TV shows, and movies that depict the classroom in a positive light.
Some common kids' television shows that include school are Arthur and Caillou.
2. Take a Tour of the School
Did you know that most schools are open to you taking a tour before the school year starts? This is amazing for children who are extra anxious about their first day.
Simply contact the school's administration and set up a time for a tour. Your child can see the classrooms, hallways, and even meet some of the school's staff.
3. Maintain Your Composure
Children take signals from their parents on how to feel. If you act anxious and nervous for their first day, they'll feel those emotions as well.
You need to show your child that they are safe at school and you're not worried about them.
Try to be as calm, positive, and confident about their school experience as possible.
4. Connect with Their Teacher
You don't have to wait until parent-teacher night to see how things are going with your child. There are tons of easy ways to maintain contact with your child's teacher as often as you need.
Many schools use online software to keep parents updated. They might even send you a daily picture and update of your child during the school day.
You can also discuss with their teacher ways to make them more comfortable. Most teachers, including those at Freedom Prep Charter School, care about your child's emotional well being and support.
5. Start the Routine Before School
Most kids enjoy sleeping in during the summer and going to bed late. Waking up early for school will be a shock if they aren't prepared.
A few weeks before school starts, begin the process of going to bed earlier and waking up earlier. Practice getting dressed and eating breakfast right away.
Get them familiar with their backpack. You could even start packing their lunch and putting it in their backpack to get them used to the routine.
Is Your Child Ready for Their First Day at School?
The first day at school is intimidating for most children, especially if they've never attended before. Older kids know a little more about what to expect.
As a parent, there are lots of things you can do to make it easier for them. Use the tips on this list and feel free to contact me for more!