Disclosure: This post may contain affiliate links, meaning we get a commission if you decide to make a purchase through our links, at no cost to you. Please read our disclosure for more info.
Do you work full-time and are having trouble keeping your child busy and involved? Are you afraid that dropping your child off at daycare makes you a bad, less involved parent?
You couldn't be further from the truth. By researching and choosing a high-quality daycare in your local area, you could actually be improving both your life and your child's. It's time to let go of the guilt.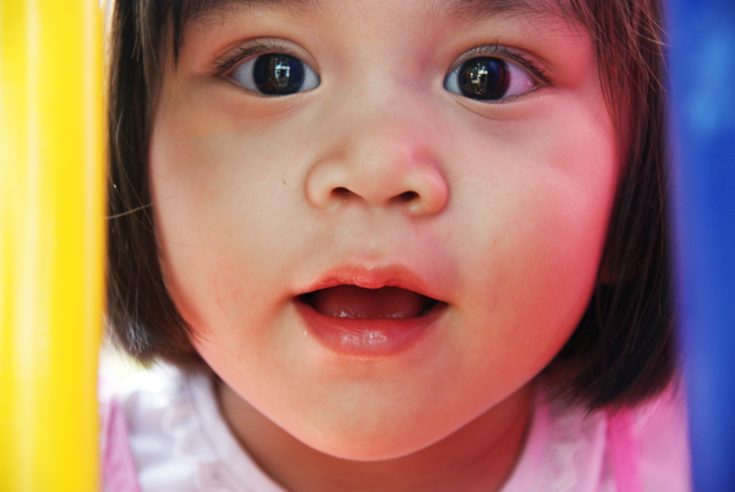 Read on to learn nine of the top benefits of daycare that both you and your child can be enjoying and how you can find a high-quality daycare in your area!
1. Preparing for Kindergarten
Daycare surprisingly prepares both children and parents for the transition into kindergarten. According to a study from the Child Development journal, moms who chose high-quality daycare early in a child's life were more involved in their schooling later in life.
Becoming more involved in a child's school life by staying in communication with teachers and being involved in what they're learning helps children in the long run.
Children reap the benefits of high-quality daycare through higher cognitive development and academic scores. Teens were also found to have fewer adolescent behavior problems.
2. Making Friends
In their early years, children must be around their peers. This is because their brains are still developing and their personalities are forming.
By being around children their age in a safe environment, they'll learn important problem-solving skills and how to communicate their needs and wants.
Before kindergarten, parents will need to set up play dates themselves in order to achieve the same level of social interaction. This can be difficult if you don't have close relationships with anyone in your local area, or you find yourself too busy to regularly plan ahead.
3. Adult Interaction
It's also important that children interact with adults in a safe environment other than their parents. In a high-quality daycare, care providers are able to provide children with positive reinforcement and pay attention to each child's individual needs. Children will grow up feeling safer and more comfortable in their own skin after these positive interactions.
Even better, children in daycare with these positive role models have a foundation in place when they move into grade school.
4. Community
Parents can also benefit from taking their children to a high-quality daycare. Remember that you'll be meeting and interacting with other parents in your area that have children roughly the same age as yours. This means that you can already relate to each other through simply being parents.
More and more, people are used to living in their own bubbles as they commute from work to home. By regularly dropping off and picking up your child from daycare, you'll have a few moments where you connect with other parents and possibly forge longterm friendships.
5. Regular Activities
Children do well with schedules and routine–they give them a sense of stability and security. Routine activities also ensure that all their needs are met, from stimulating their social needs to naps, playtime, and education. High-quality daycares have all the resources available to keep your child occupied.
Even better, a good daycare will be flexible and provide multiple different types of activities for children. It's important that before choosing a daycare, you ask them what their typical schedule is for the day. They usually involve:
Self-directed playtime
Meals
Circle time
Crafts
Outside play
Storytime
Naptime
A good daycare will also have different types of books and toys to keep both younger and older children preoccupied.
Sometimes children start enjoying themselves almost too much at daycare, leading to daycare pickup stress. This article from learningcenterct.com helps solve this problem.
How to Find the Best Daycare for Your Child
Now that you know all of the top benefits of taking your child to daycare, you may be wondering how you can determine if a daycare you're researching is good or subpar. Here are a few rules of thumb to go by:
Research
You can search online for daycares near you with positive reviews, but remember to also ask your pediatrician, colleagues, friends, and family for recommendations. These word of mouth recommendations are often more valuable than an online review.
Ask Questions
Once you choose a few daycares, call them and ask them a few questions so you can get an idea of how qualified they are. Here are a few to get started:
What is your childcare philosophy?
What is the cost?
What is your daily schedule?
What is your accreditation?
What are your screening requirements for employees?
What do the children eat?
Write down the questions before you call or go to the facility so you don't forget them.
Visit Unannounced
You'll want to visit in-person without announcing your visit so that you can see how that daycare operates on a normal day. It's important that you trust your gut. You'll want to make sure that the staff and children are happy, engaged, and in a clean environment.
You'll also want to make sure that there are age-appropriate toys and that children are separated depending on their ages. You also want to see if they have safety measures in place such as locked doors, baby gates, smoke detectors, and no choking hazards laying around.
The Benefits of Daycare for You and Your Child
Now that you know some of the top benefits of daycare, we hope that this dissolves some of the guilt around dropping your child off for a portion of the day. If you find a high-quality daycare in your local area, your child will gain friends, learn important social skills, and be more prepared for their future school life.
Ready to read more about childcare? Keep reading our blog for more tips!