Disclosure: This post may contain affiliate links, meaning we get a commission if you decide to make a purchase through our links, at no cost to you. Please read our disclosure for more info.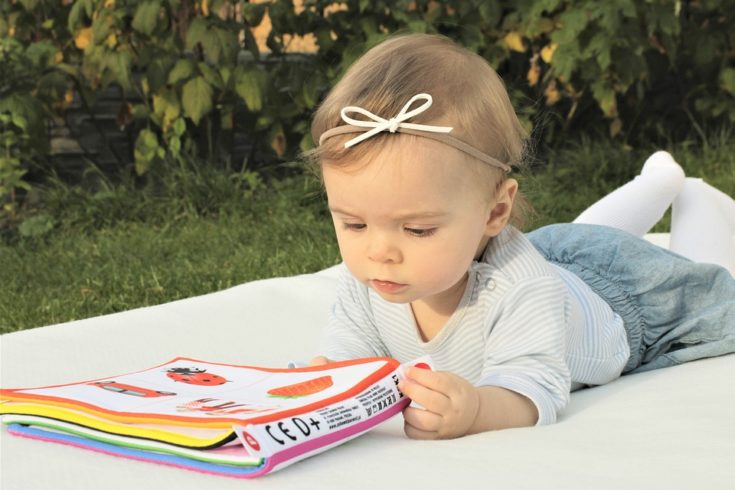 Quite a lot of people think that creativity is a talent and either you're born with it, or you simply can't be creative. What most of them probably don't know is that creativity as such is more of a skill than a talent. Knowing this can be a significant help for any parent, as they can help their children develop and train their creativity and their creative process.
There are countless ways you can approach the creativity building, but the trick is to find the one that suits the needs of your children. Nowadays everywhere you look there is an abundance of prefabricated ideas, plot lines, characters, and images. This can affect child's imagination in a negative way. Luckily, there are some things that can point you in a general direction. So here are some of the things you can focus on.
Give your kids the freedom to pursue their own ideas
One of the most important pieces of advice you can get when it comes to your children's creativity is to give them their own space and creative freedom. As a parent, it's completely normal to be worried for your child and to try and help him along the way, but numerous studies have shown that just by simply demonstrating how a process is completed you're reducing the creative thinking, and children start expressing less creativity when they are faced with the similar challenge.
Another important thing to understand is that creativity can't be rewarded with incentives. If anything, they have a negative effect on the creative process. Let your children develop their own creative skills without the reward. Instead of buying something for their great demonstration of creative skills, let your children do something they really enjoy. This way you let those creative juices develop children's imagination.
Provide the materials and resources
One of the most important things you can provide is time. Your children need time for themselves. They need to spend a lot of time enjoying their imagination and they need to develop their own way of creative thinking through their own child-directed playing, without a lot of parental influence.
Get as many materials as needed for an uninterrupted creative process. Materials like art supplies, building materials, costume elements, even cheap cameras are amazing for quite a lot of different creativity-boosting activities. Also, things like googly eyes, popsicle sticks, and confetti are amazing as they tend to encourage creative thinking and strengthen children's imagination.
Another extremely important resource you have to provide is space. Living in a creative mess may seem like fun, but believe us when we tell you it's not. Having to go through a huge mess every time you want to find something, or stepping on a Lego brick in the morning is anything but fun. Organize a space for children so that they can make a mess, but don't let it out of control. Arrange a specific area where they get to play and be creative. This way you encourage both their creativity, and you're keeping your place clean and organized. If you don't have a lot of space, use it smartly.
Make a fun and creative area for children
With a child on the way, you have to think about the future. Is your house organized in the best possible way for caring about that child, and will the child have enough room to express and develop its creative thinking? If not, you may think about looking for an affordable house and bathroom renovation solutions.
If you're living in a small house, make sure you use the available space properly. Find sliding cabinets and built-in dressers. Get foldable furniture, and organize your space in such a way so that your kids always have enough room for themselves. Paint a wall in black and encourage your kids to use it as a blackboard. Find the best place for your children to make a mess, and let them be free when they are there. Use all the extra space you have to encourage their creative thinking. Remodeling a garage or an attic can also help you a lot.
Plan your activities
When it comes to activities, there is virtually an endless list of things you can do to inspire creativity in your kids. Some are more story-related, while others are more of a physical activity.
You can get a large box and set it up, letting your children decide whether it's going to be a house, a spaceship or something completely different. Take your kids to local museums and galleries, but don't take serious tours. Let your children decide what they would like to see first, and talk with them about what they see. Teach your children about space and planets, and let them invent their own rules of how it works. Try to understand what is going on in their minds when you're talking about it.
Final thoughts
Being a parent is never easy, and as with basically any skill your child has, helping your children develop creative thinking calls for a lot of work. Don't despair, though, as all you need is persistence and understanding. Talk with your children and try to understand what motivates them and how they think. Don't let them waste too much time in front of the TV, or their phone, but encourage creative thinking through dialogue and family activities.